Gallery
Description
Reviews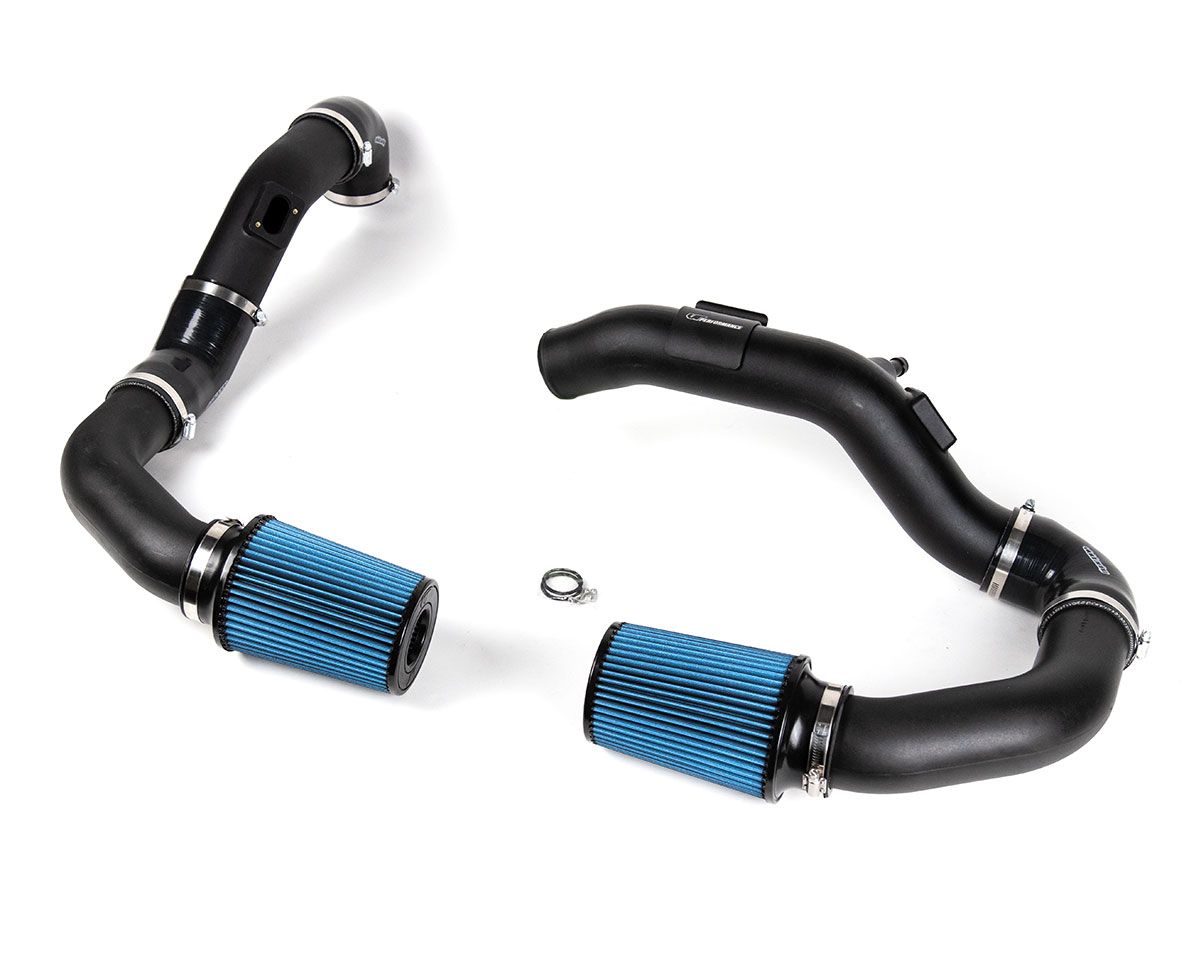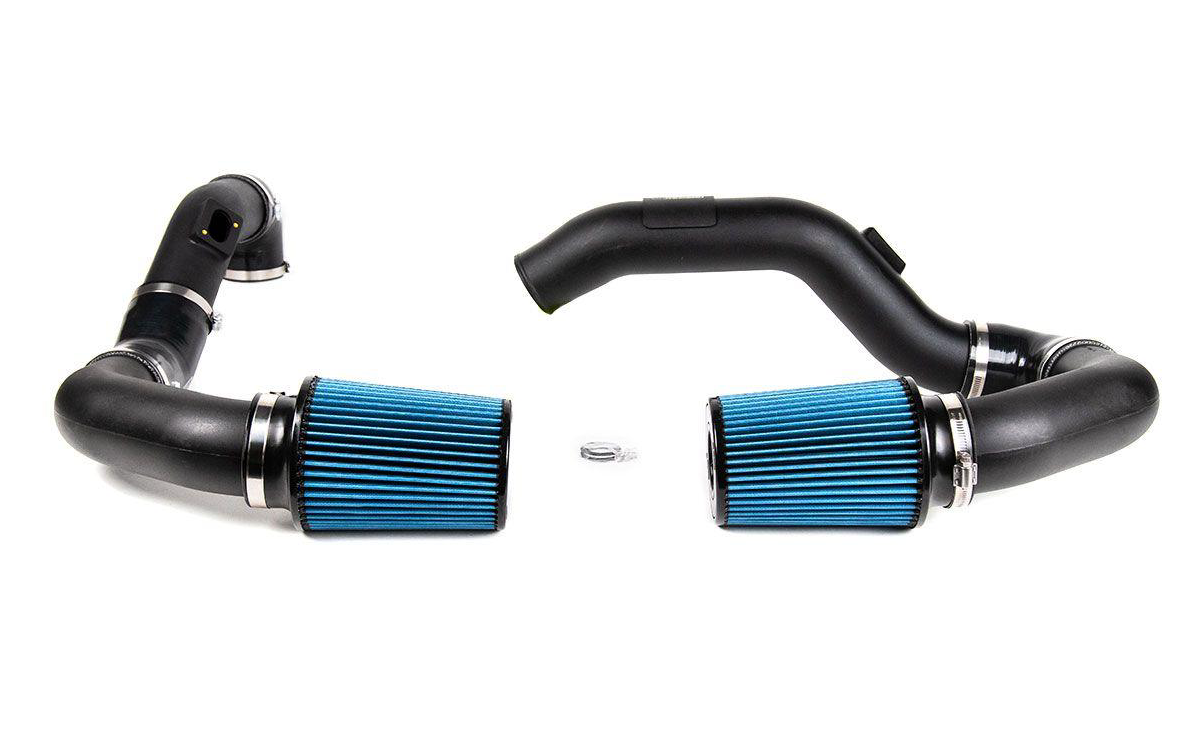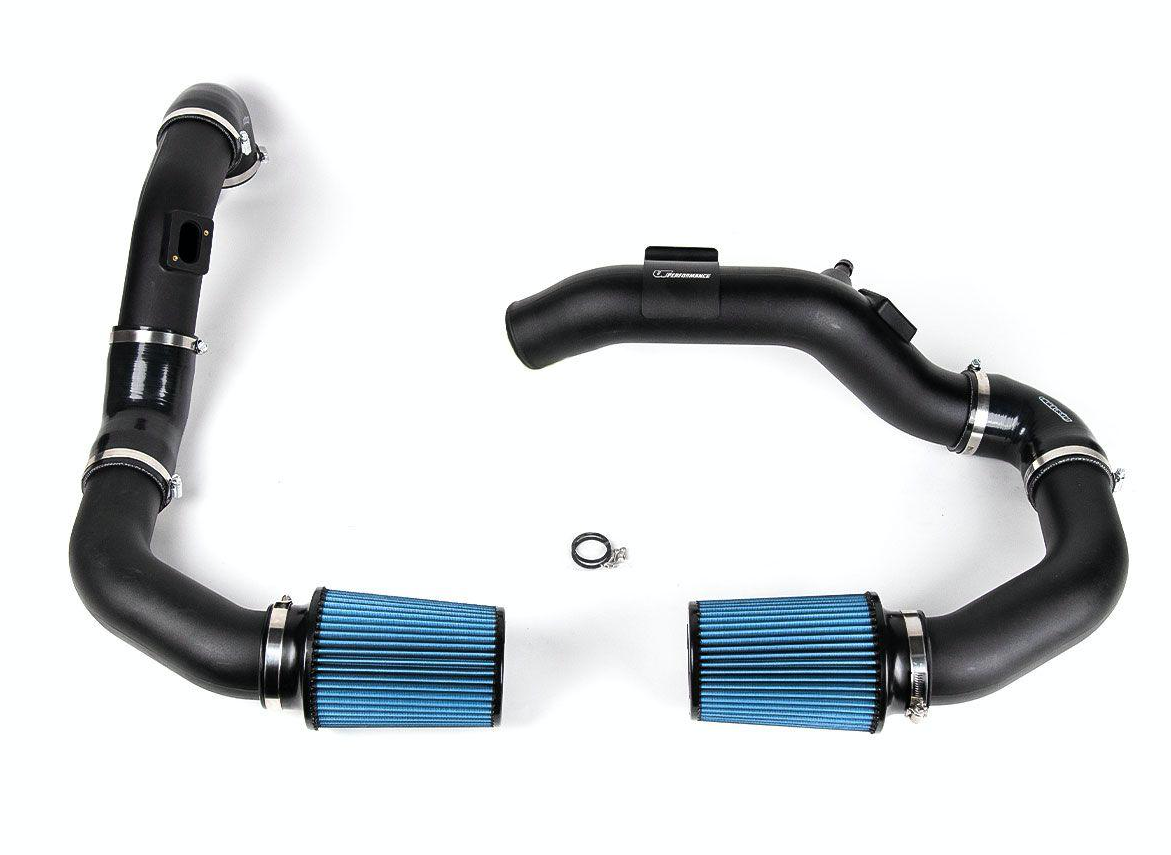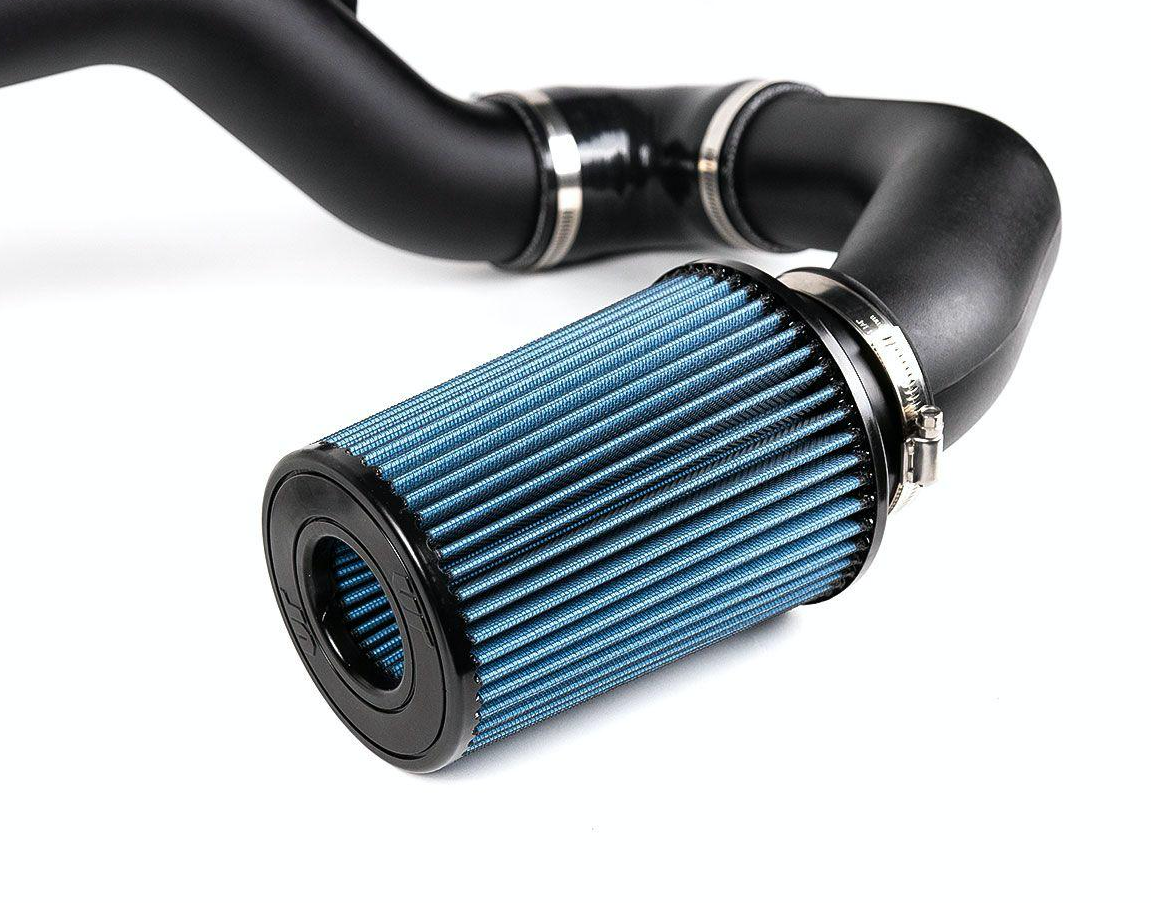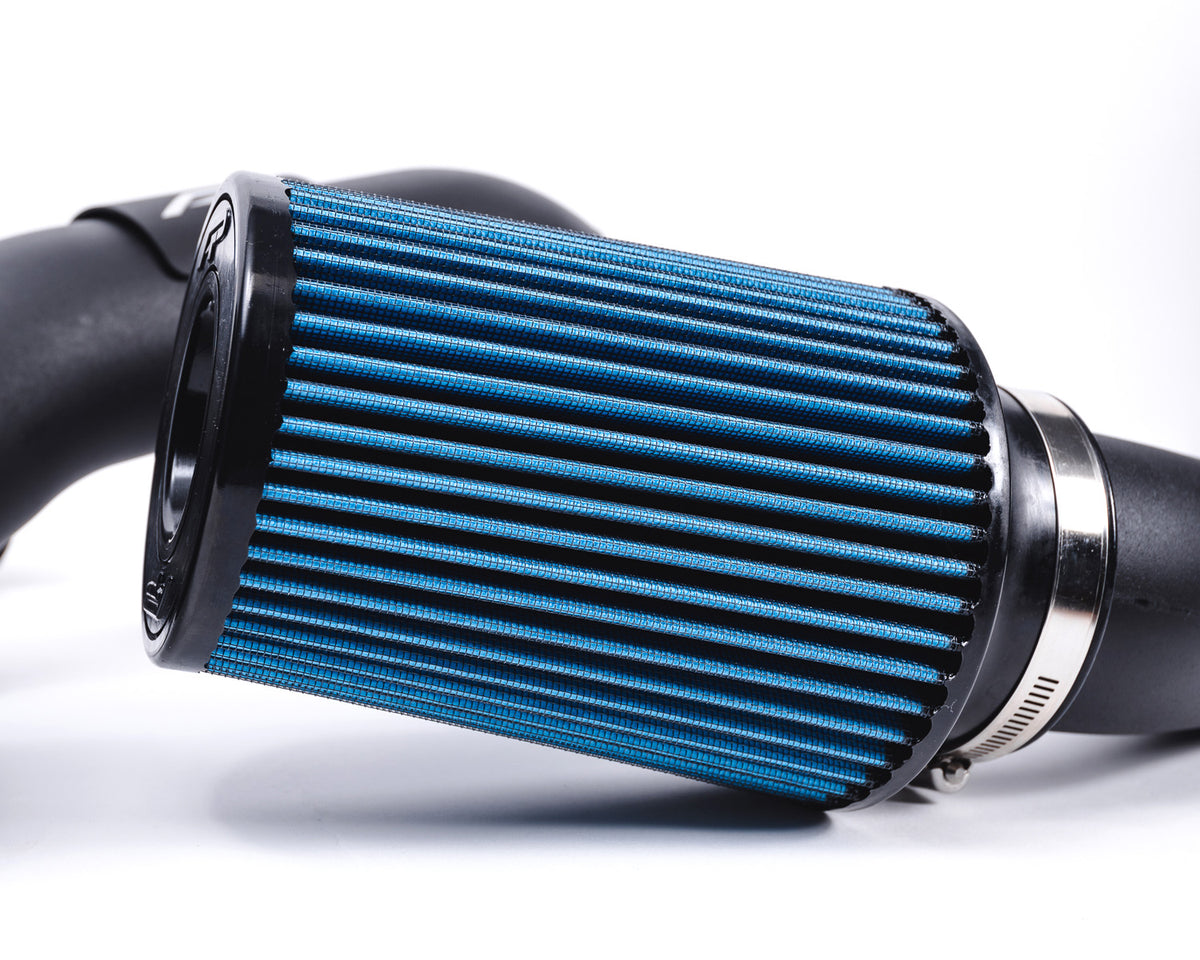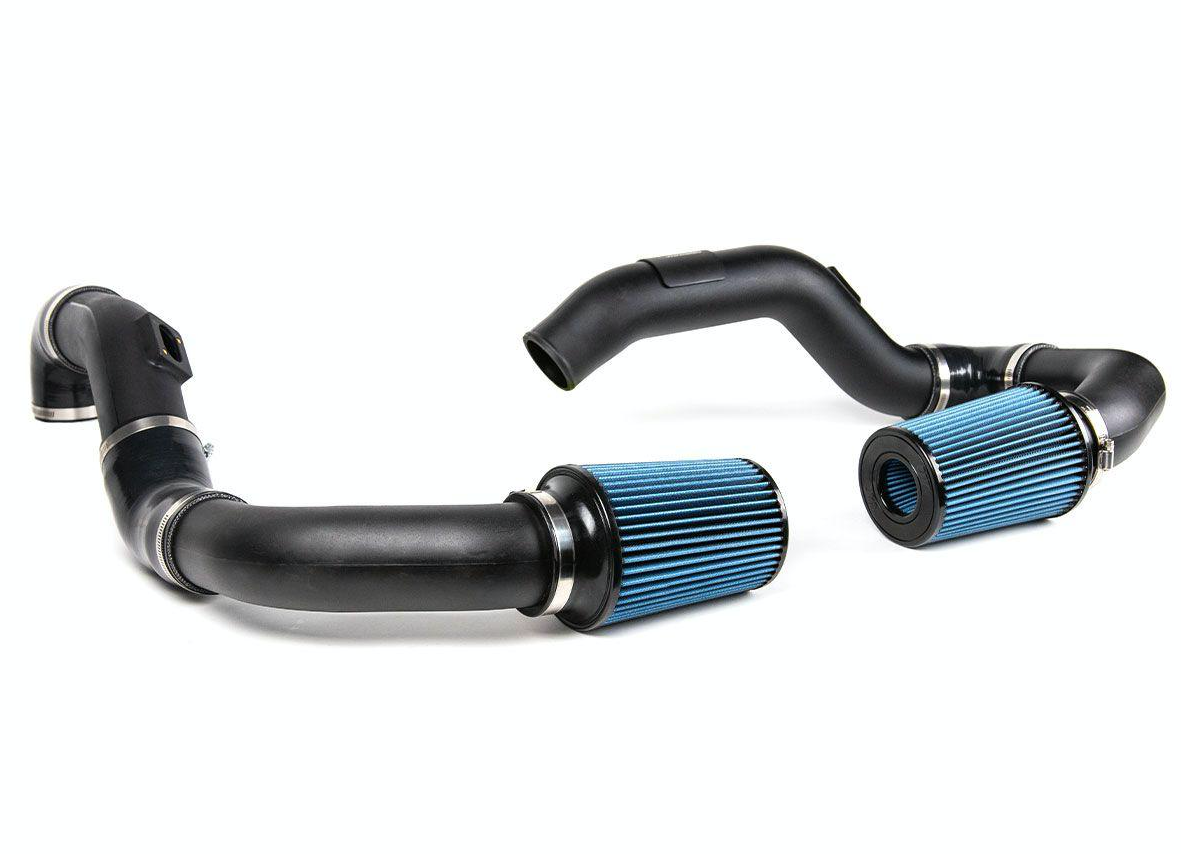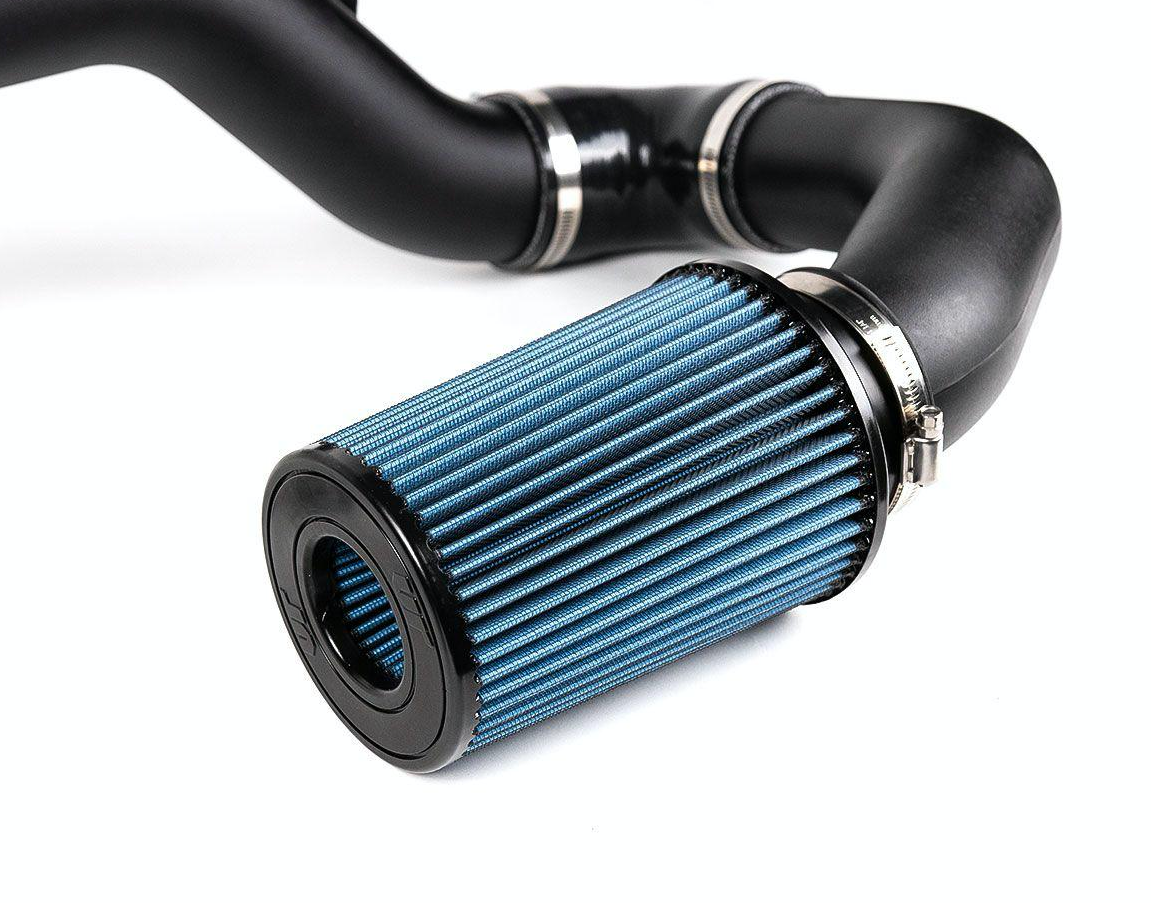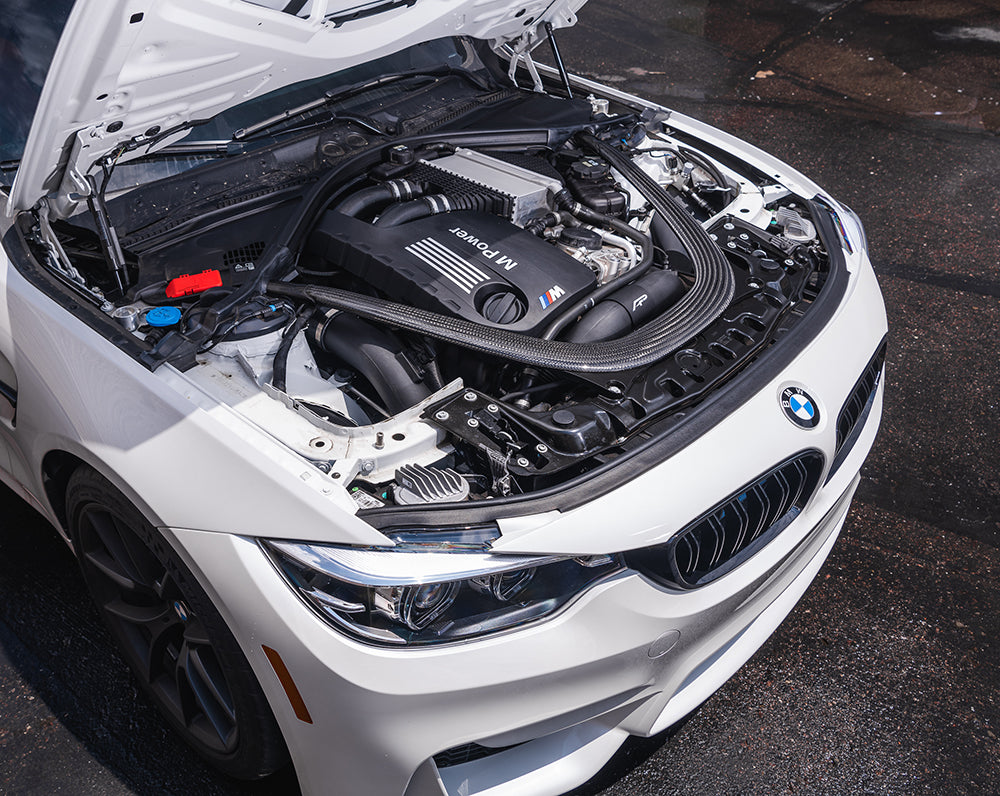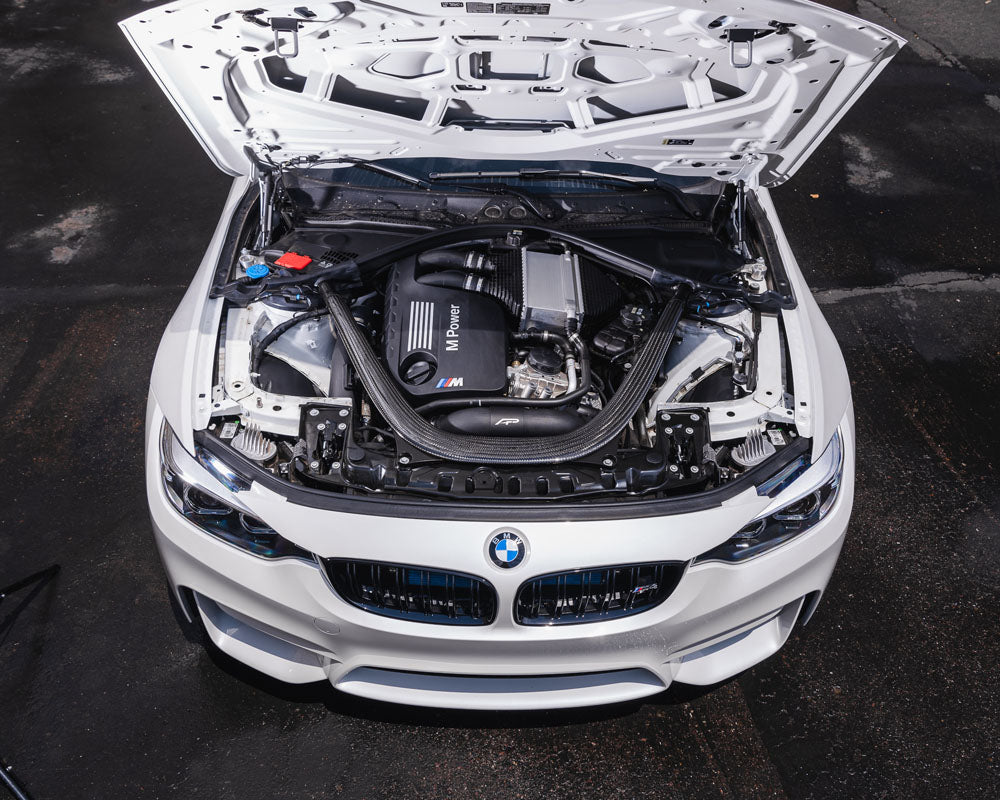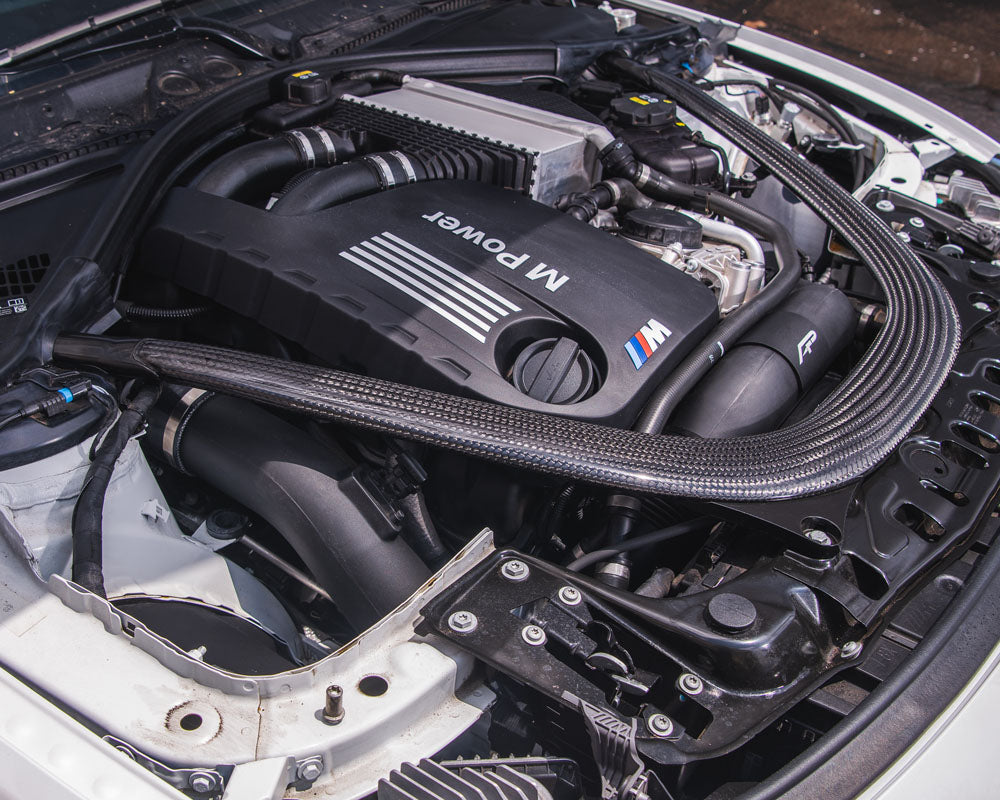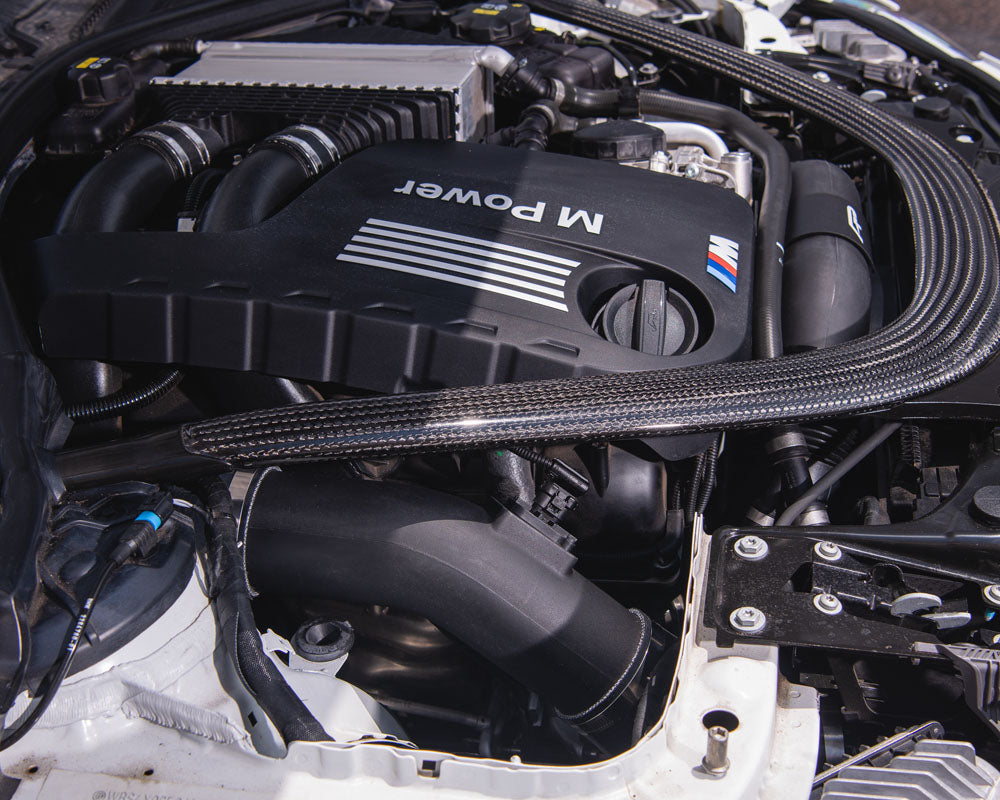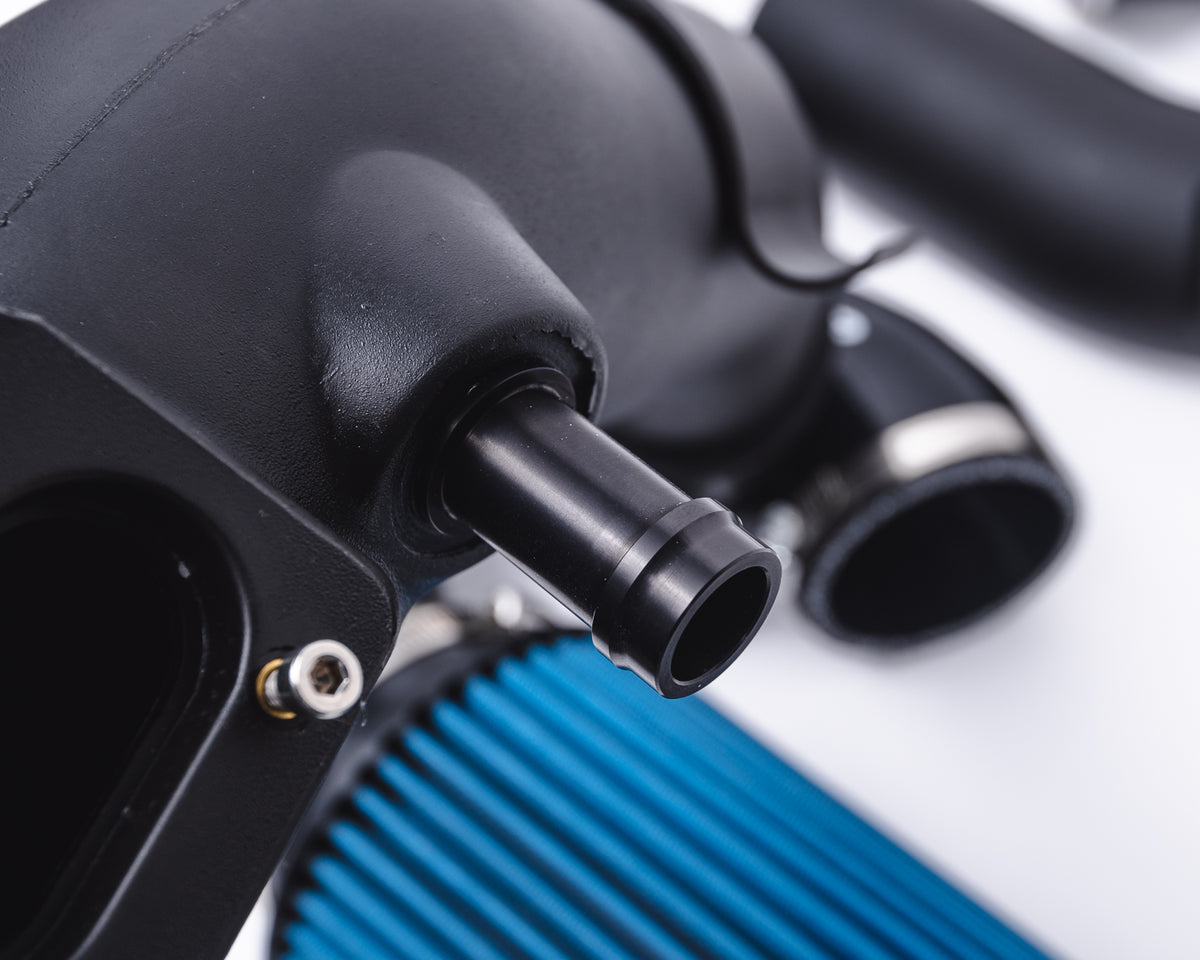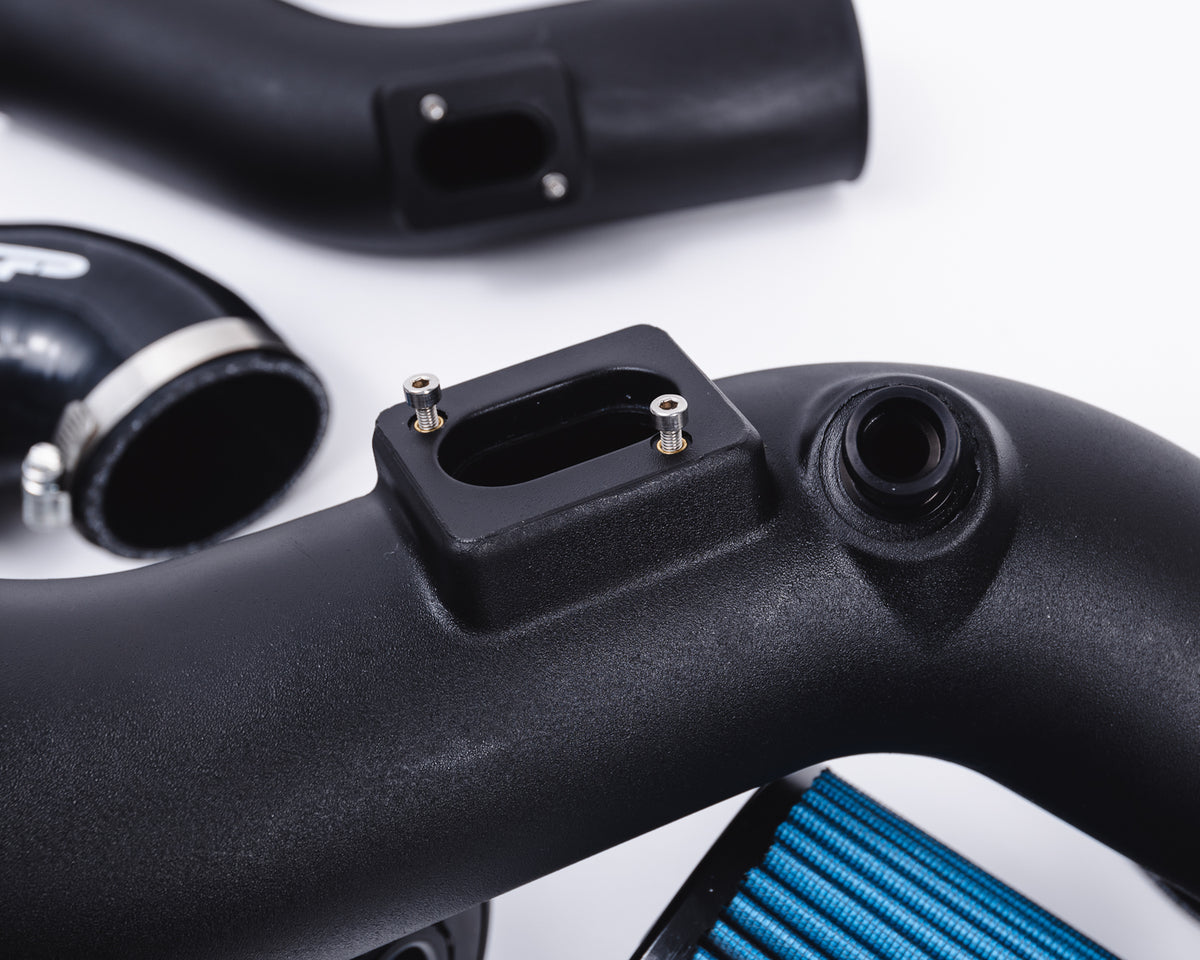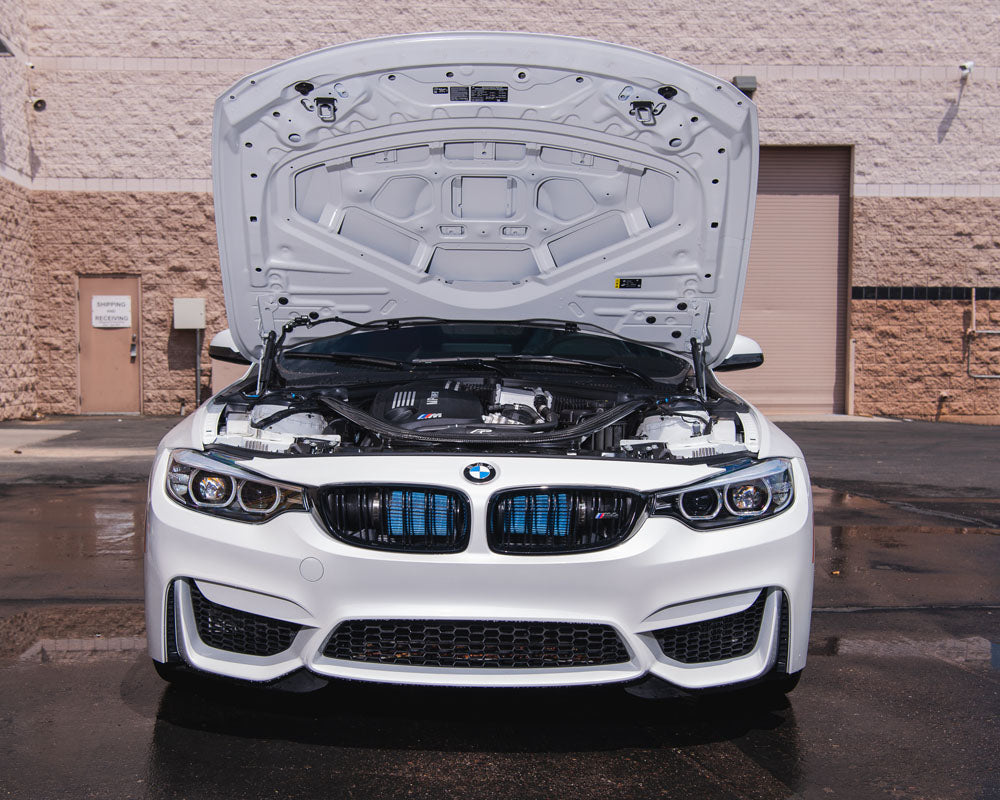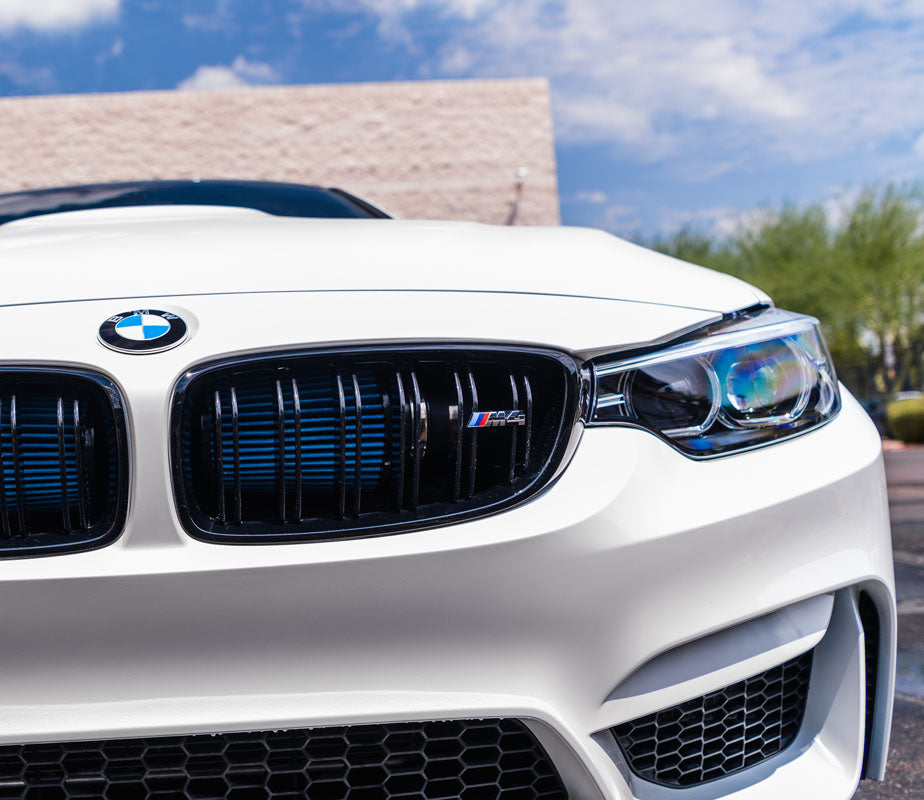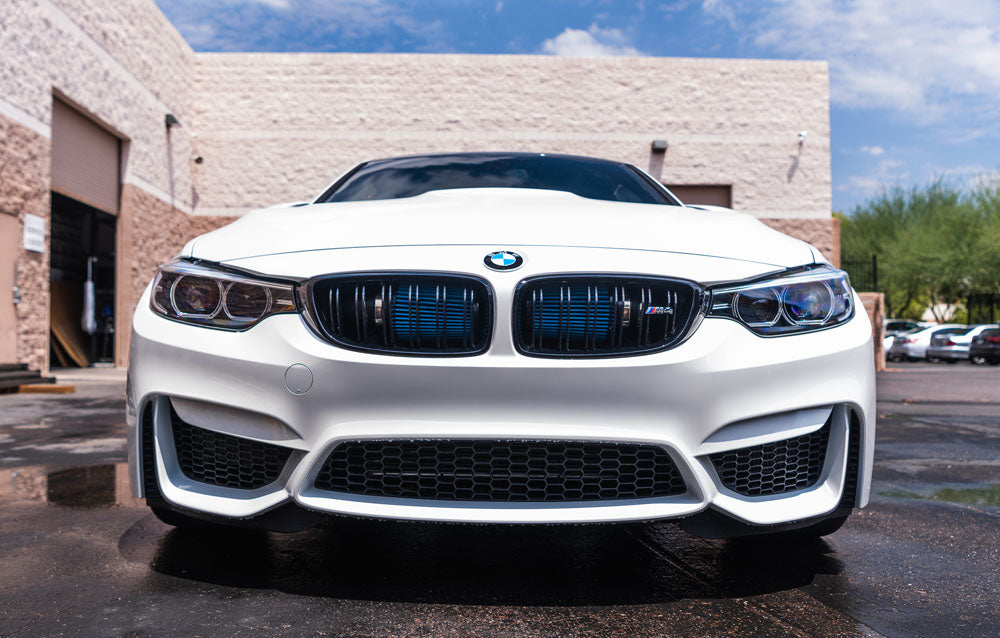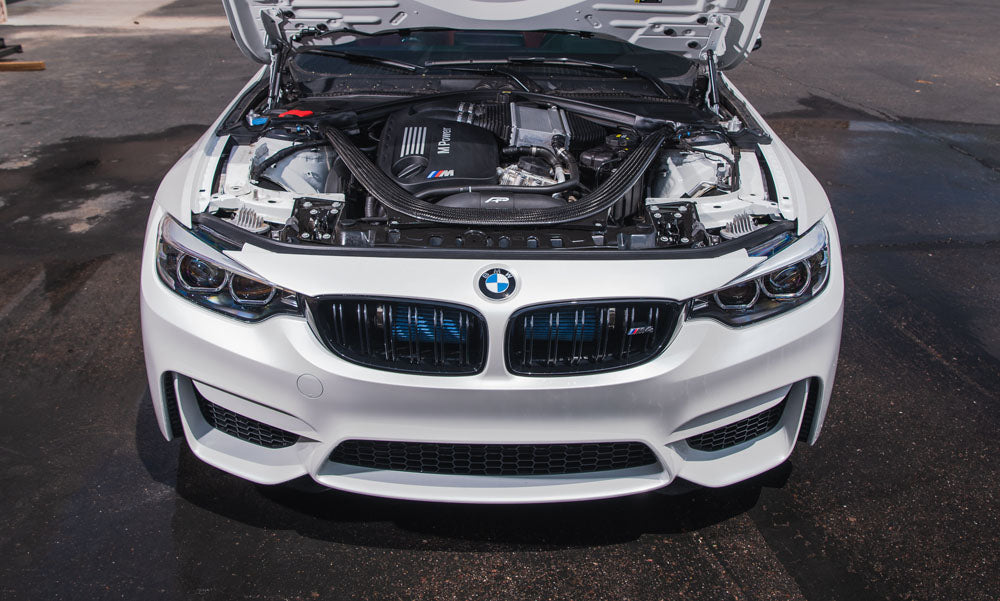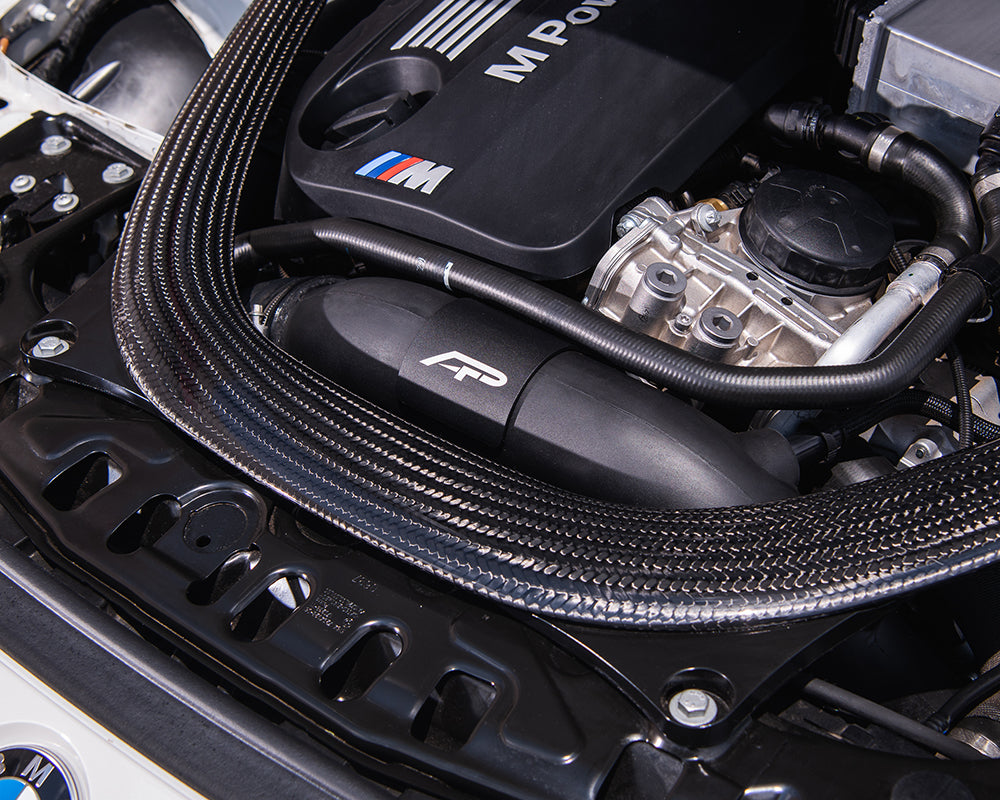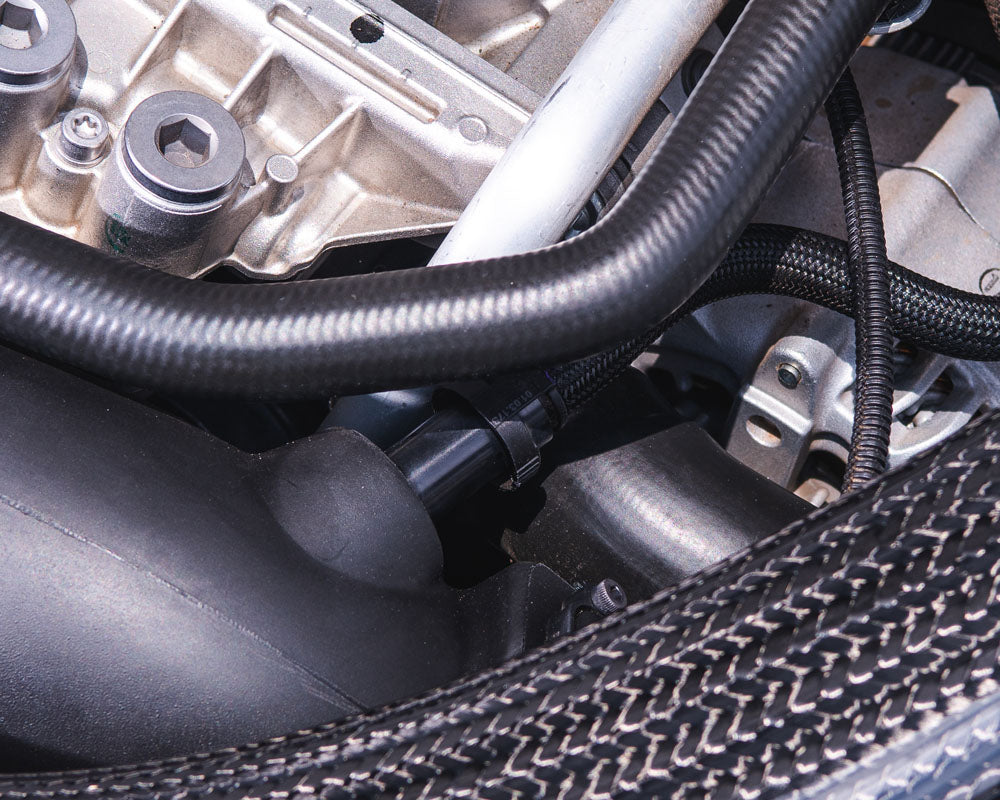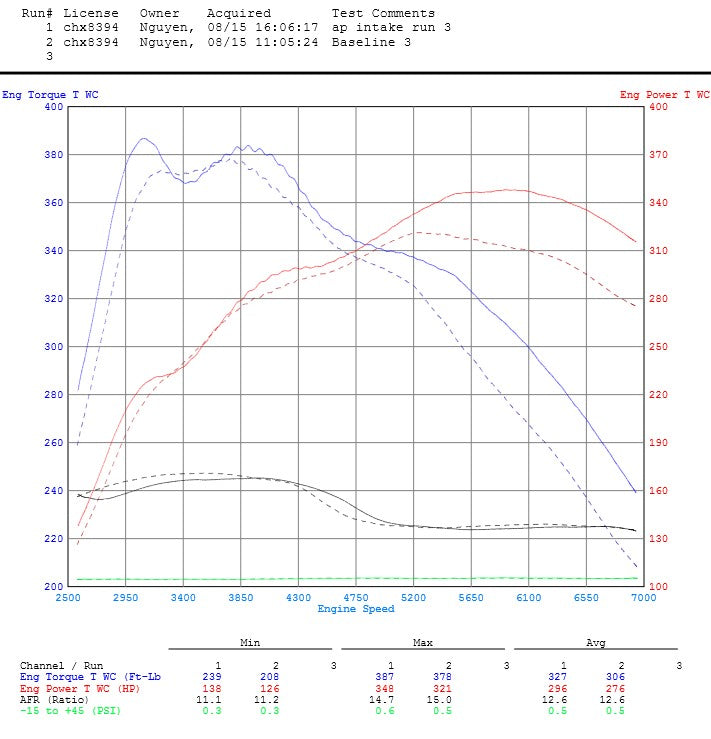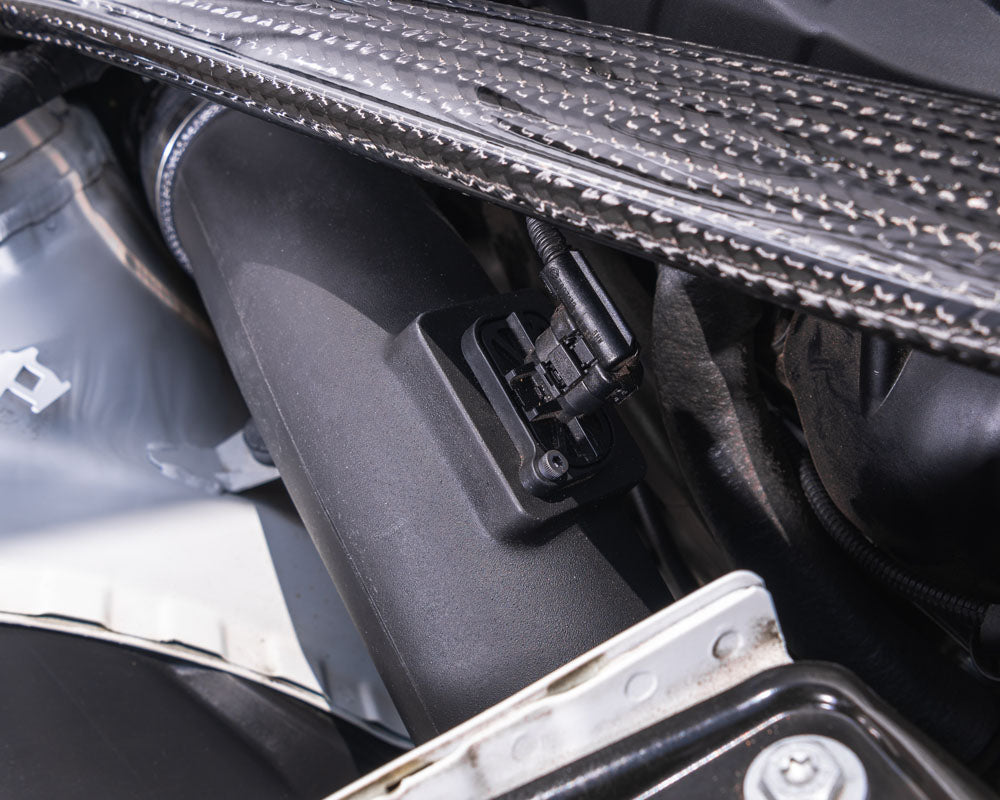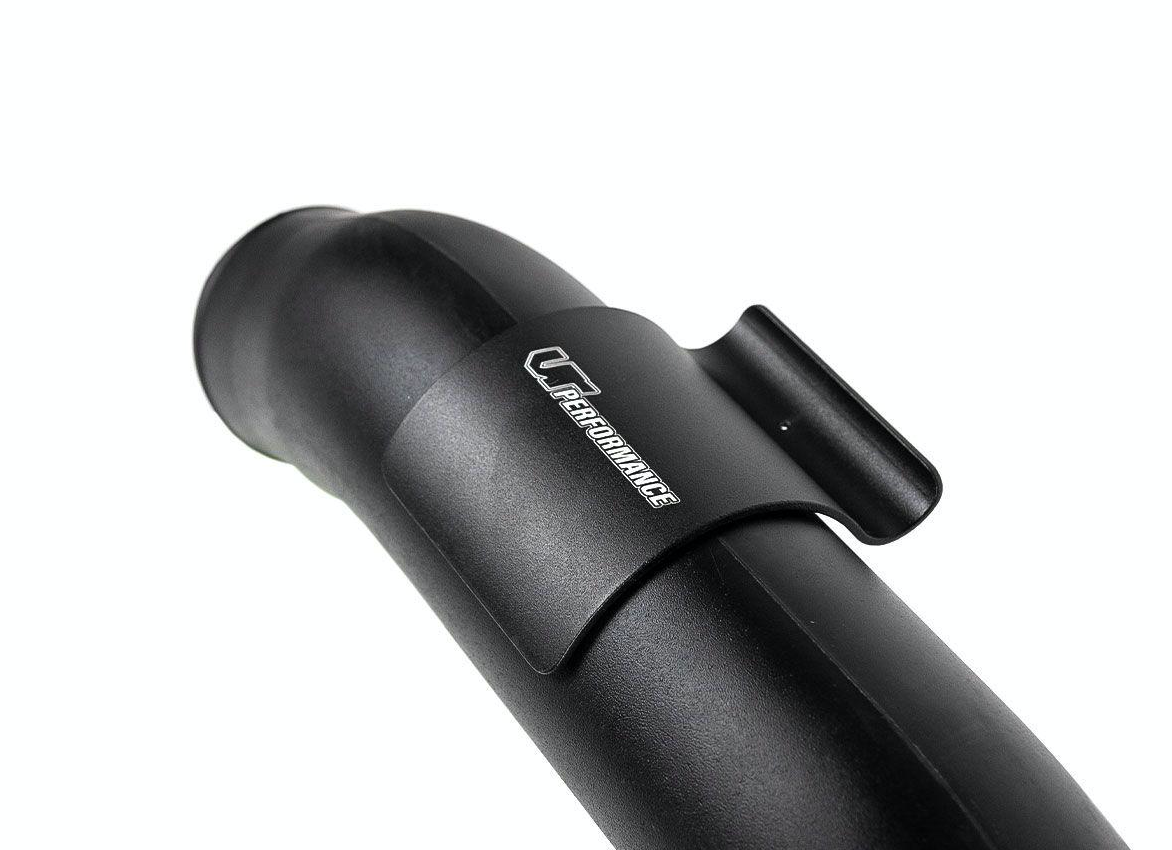 The VR Front Mount Air Intake System for the BMW M3 | M4 F80/F82/F83 vehicle is a great way to improve the performance of the turbocharged S55 Engine. The challenge with building this intake is to exceed the performance of the factory air box. Turbocharged vehicles can be easily tuned and with this increase in performance, the engine demands for airflow improvements. VR has engineered a complete intake system that uses the space behind BMW's highly recognized kidney grills.  Where the factory intake uses scoops to feed the airboxes, Agency Power relocates the filters to this space which forces a large amount of air directly through the intake system.  This intake upgrade will also help your intake air temperatures from the relocation due to the high heat of the S55 engine. 
The kit is made from cutting edge roto-molded plastic that requires precision machine molds to provide a true OEM fit and finish of a product.  Unlike competitor products made from aluminum, this type of tubular construction does not retain as much heat.  Each tube fit and finish is of OEM quality that provides you with confidence in performance and style.  The intake kit includes necessary breather fittings, chassis mount, and silicone couplers with clamps for an easy installation.  Once this intake is installed, the new high flow air filters are prominently visible behind the iconic BMW kidney grilles. 
The intakes use our brilliant blue cone filters which feature NanoTech from our filter manufacture.  Not only does this allow your engine to breathe better than stock, but it is also reusable for the life of the vehicle. These high flow cylindrical air filters feature a much-improved flow rate over stock and designed to catch more particles compared to a paper mesh design like OEM. The air filters feature the concave front end filter to gain the maximum amount of airflow possible.  These are dry filters that do not require any oiling which could potentially harm an intake sensor.
VR front mount intake is designed for the high-performance enthusiasts looking to further their already modified M car.  It is HIGHLY recommended to have an ECU tune done for optimal performance.  Because of the much-improved airflow, without ECU tuning, a check engine light can be caused.  Proper ECU tuning will bring out the incredible performance that the intake adds.  As tested on our Mustang Dyno, a gain in performance was seen throughout the entire power curve.  A very strong peak gain of 27 wheel horsepower and 9 ft/lb of torque was achieved in the power curve. Additionally, the cold air intake produces a more aggressive tone allowing you to hear the turbochargers much more.
Features:
Intake Sits Behind Factory Grilles
Lightweight Roto Molded XLPE Plastic Constructed 3 Inch Tubing
3 Ply Silicone Couplers
Laser Etched Plate
High Flow and Reusable Air Filters
Slight Trimming Required
Gain of 27 HP and 9 Ft/Lb Torque
ECU Tuning Required
Fitment:
BMW M3 F80
BMW M4 F82 | F83
Note: