Gallery
Description
Reviews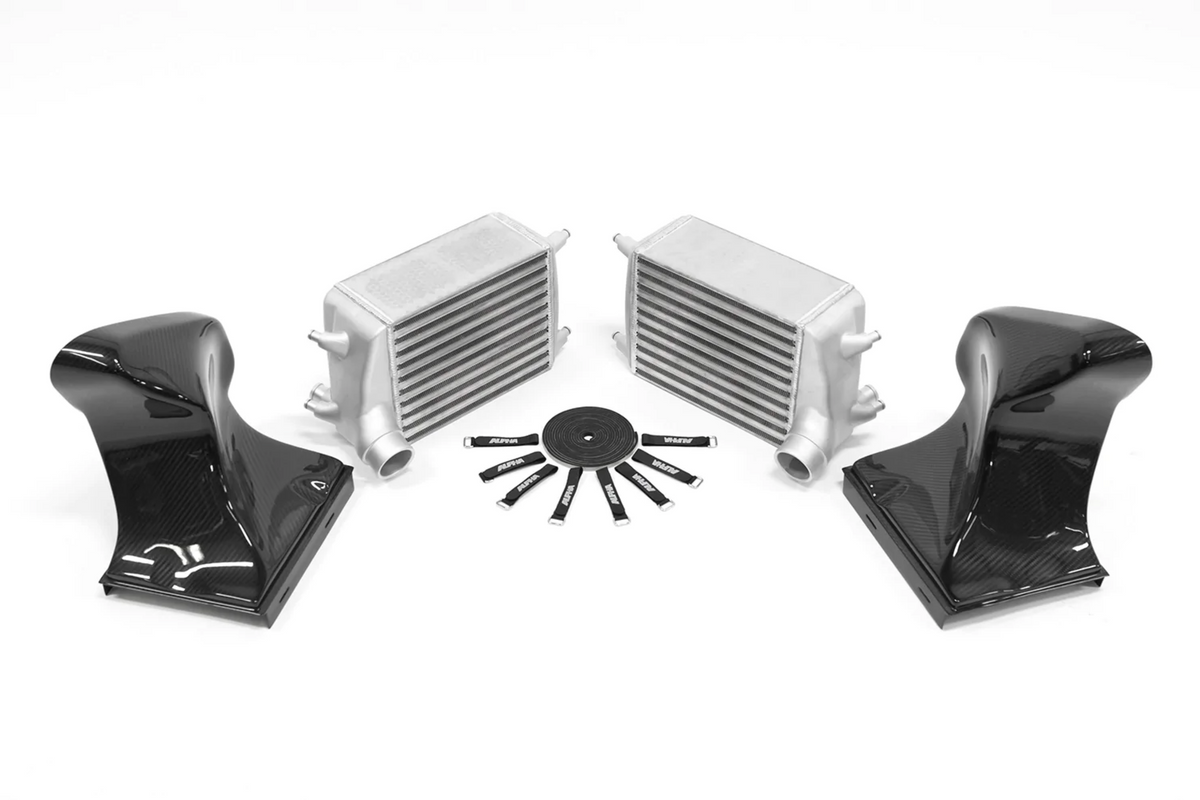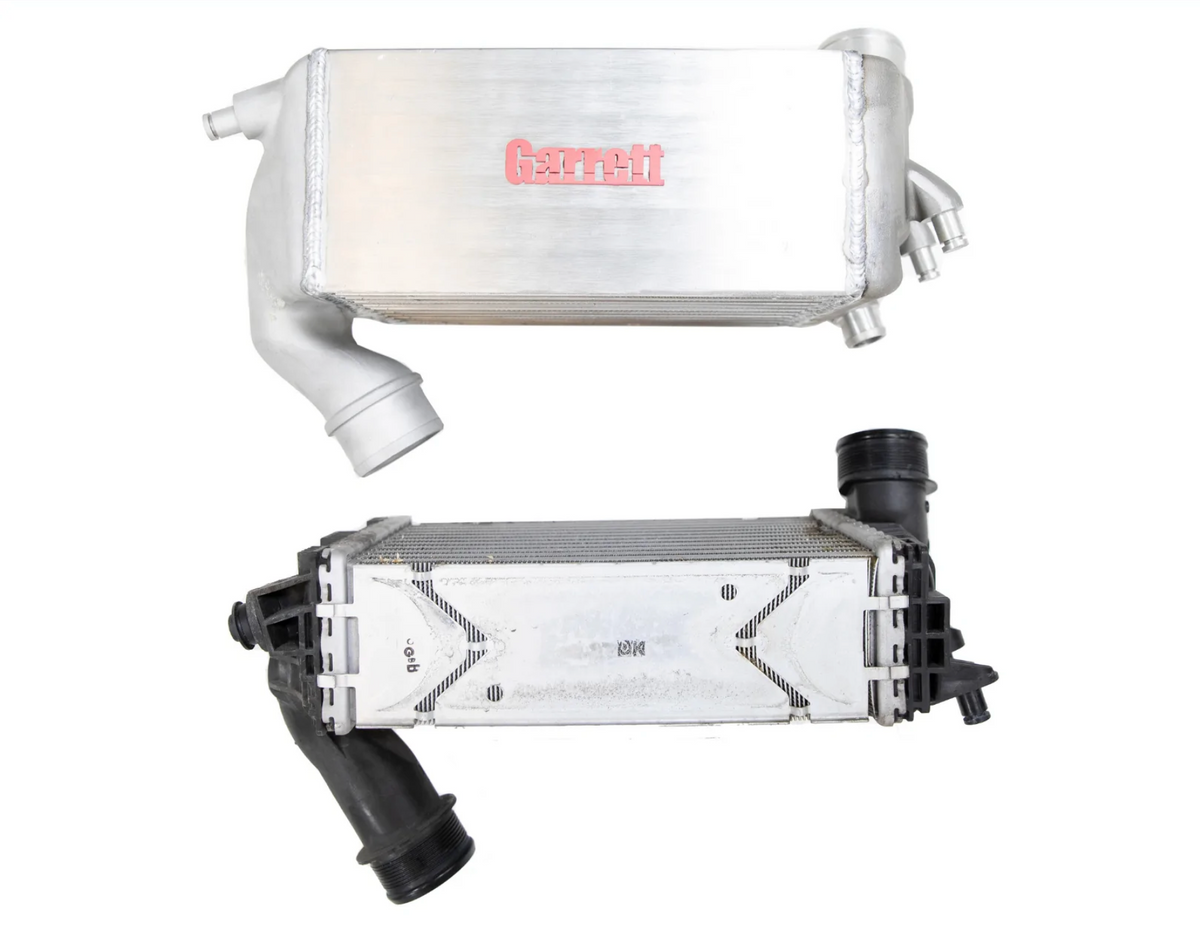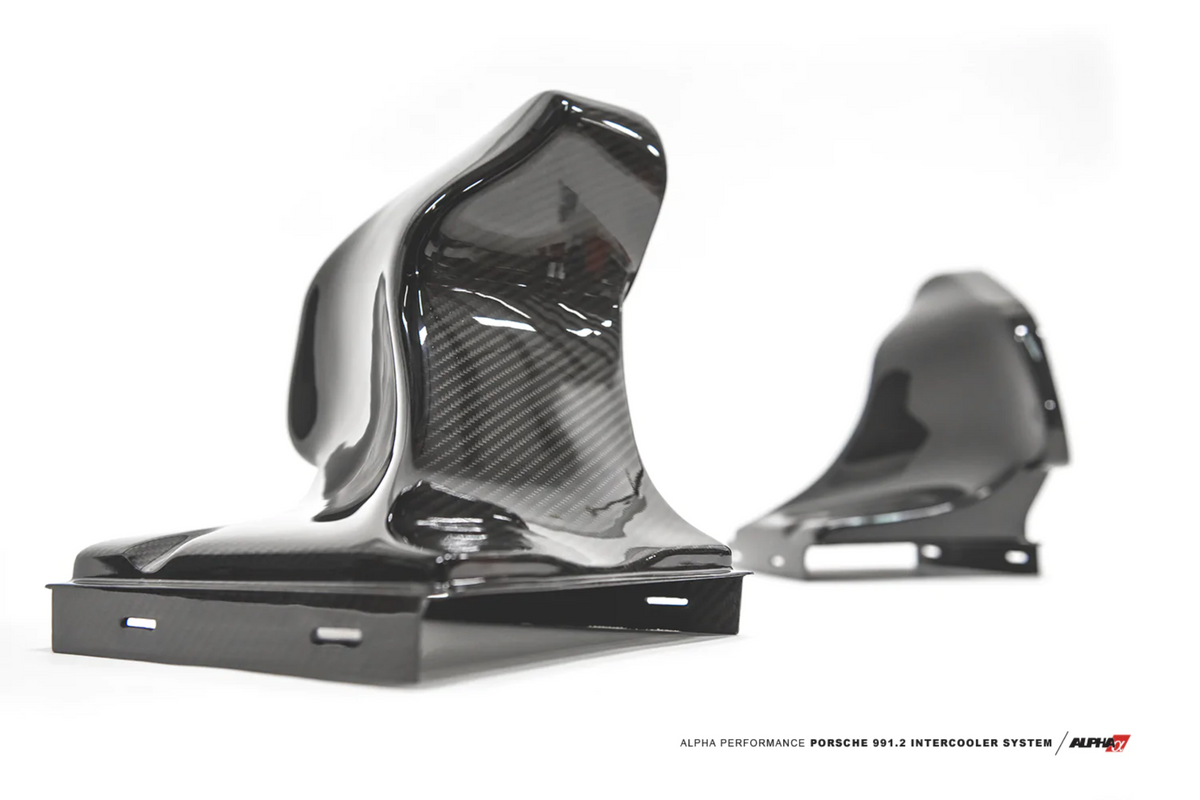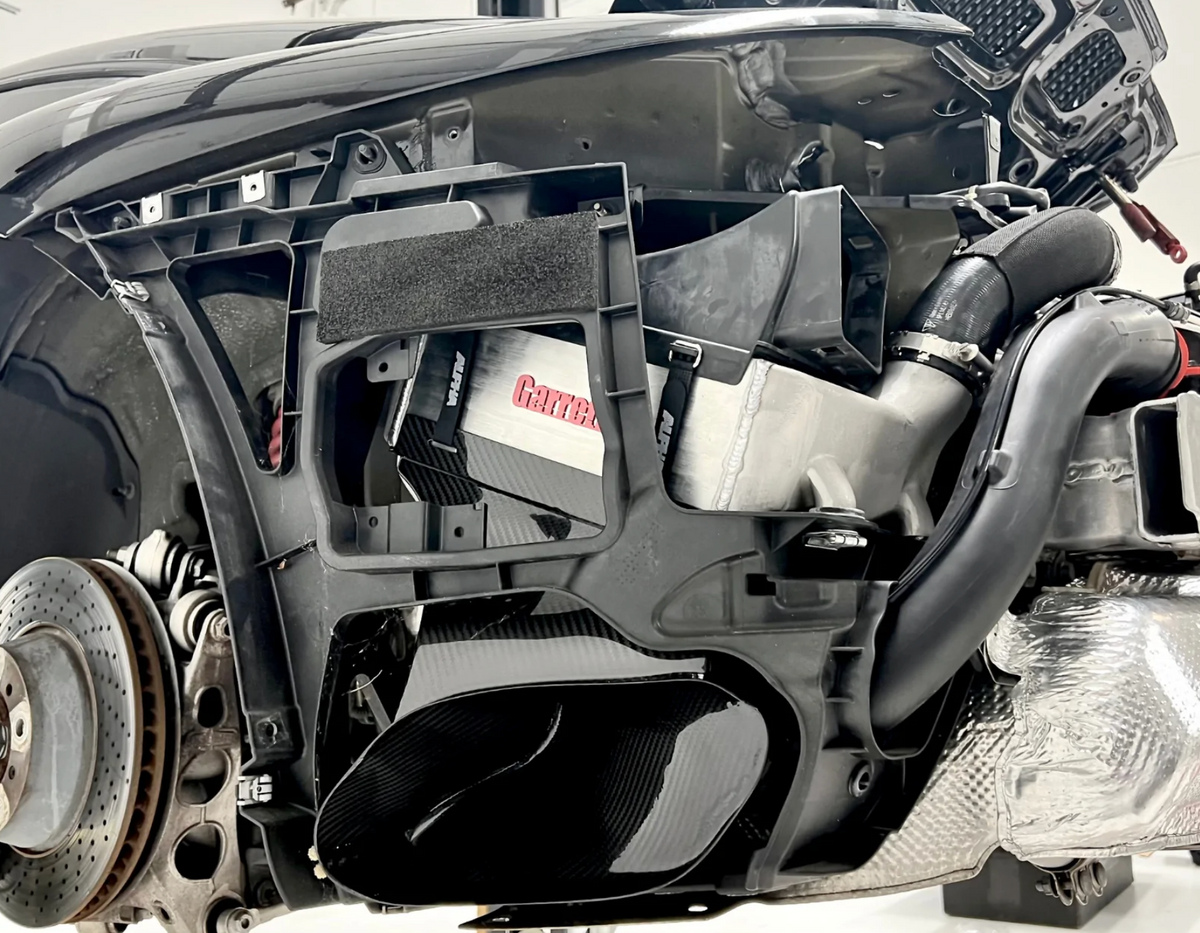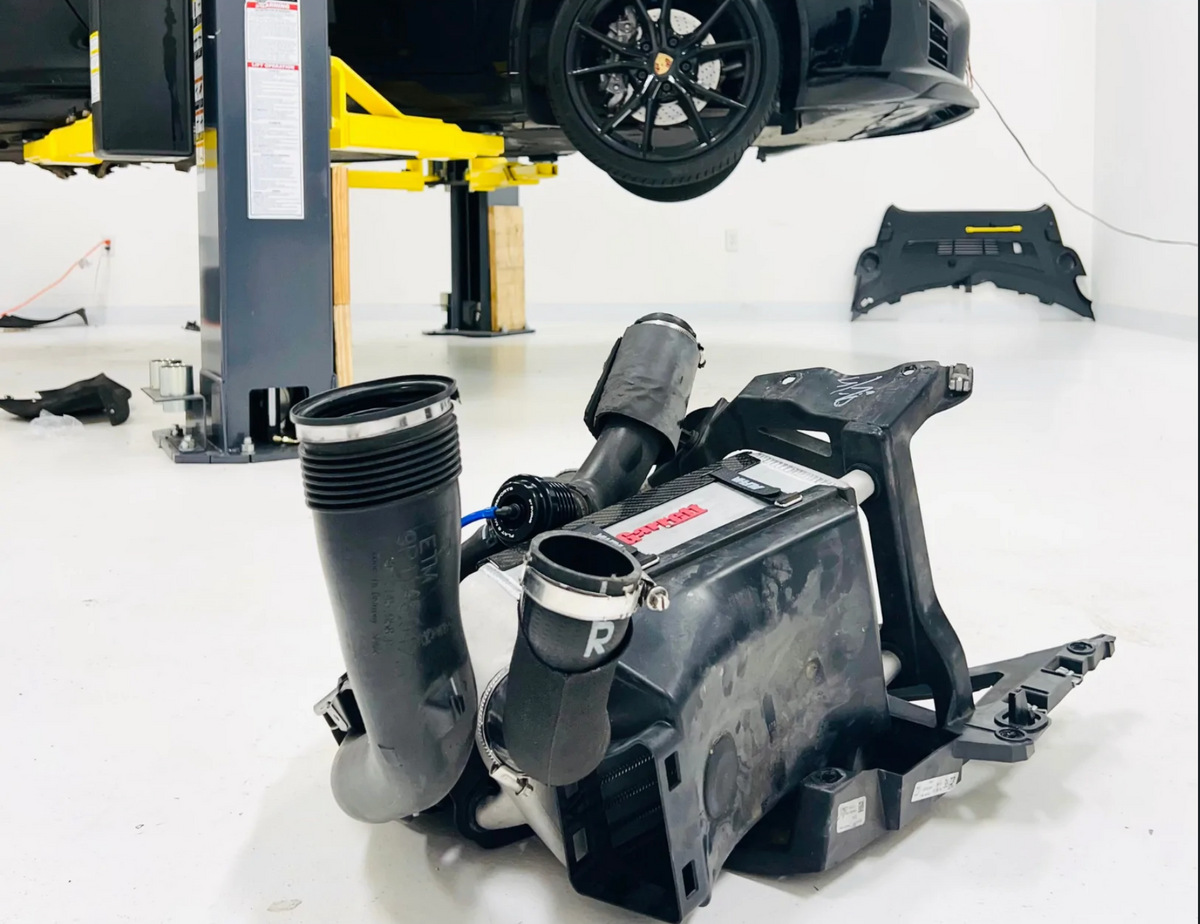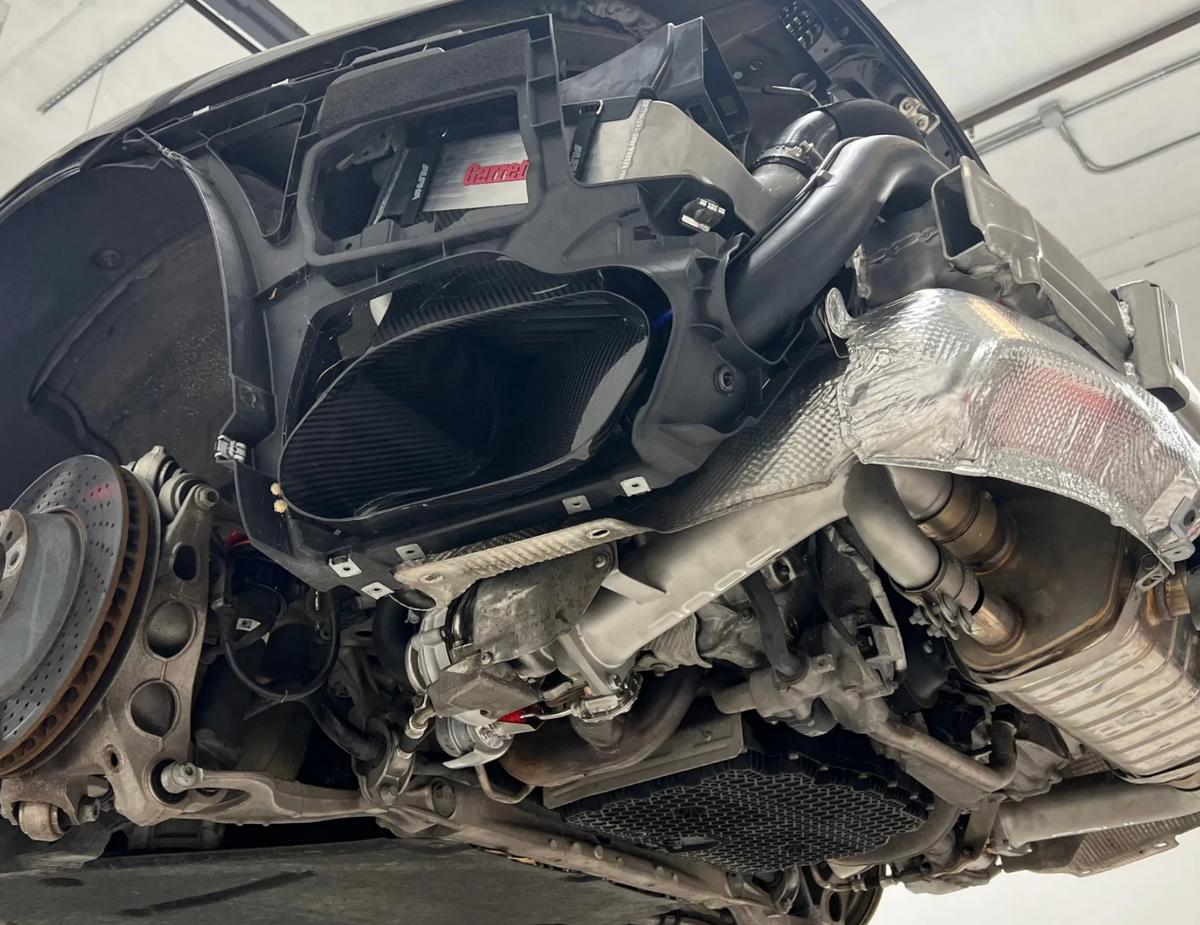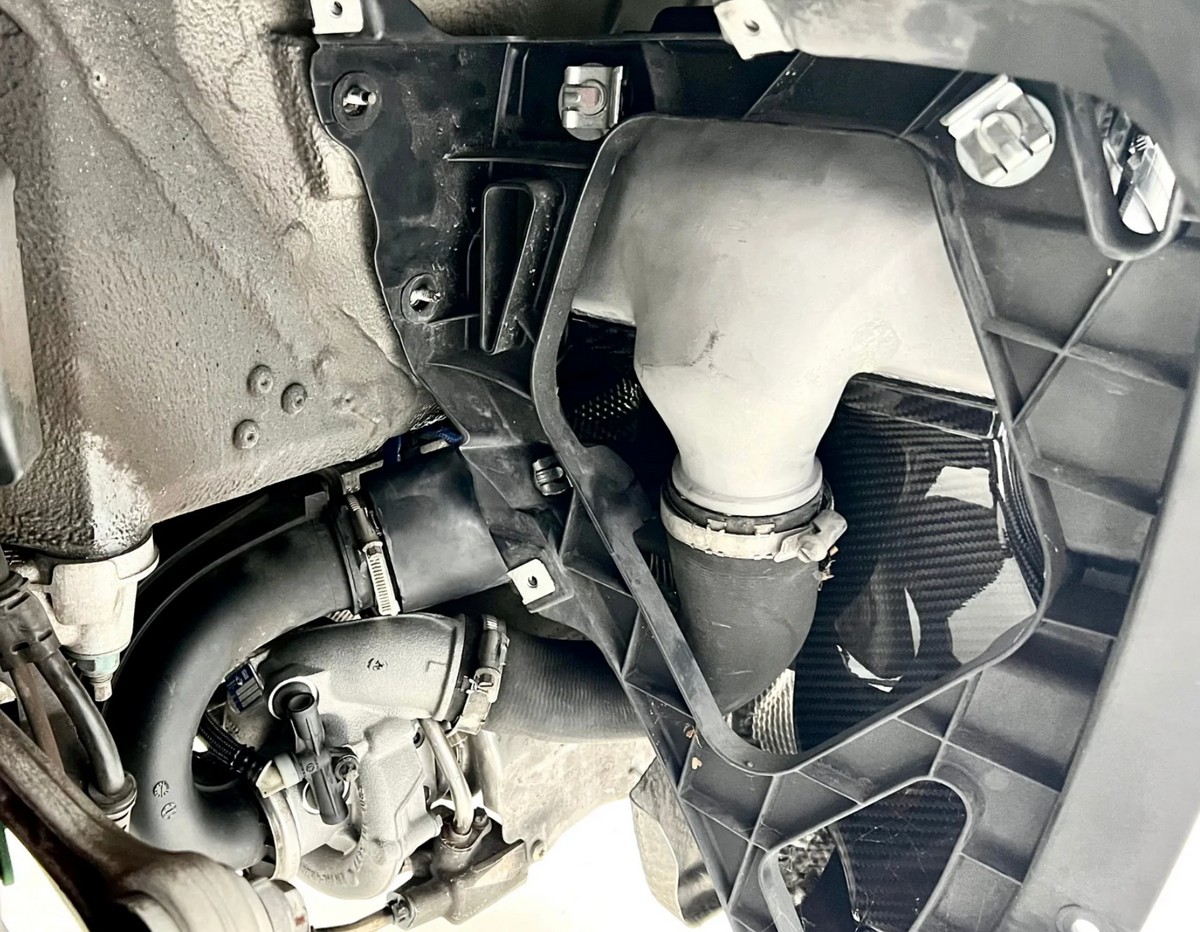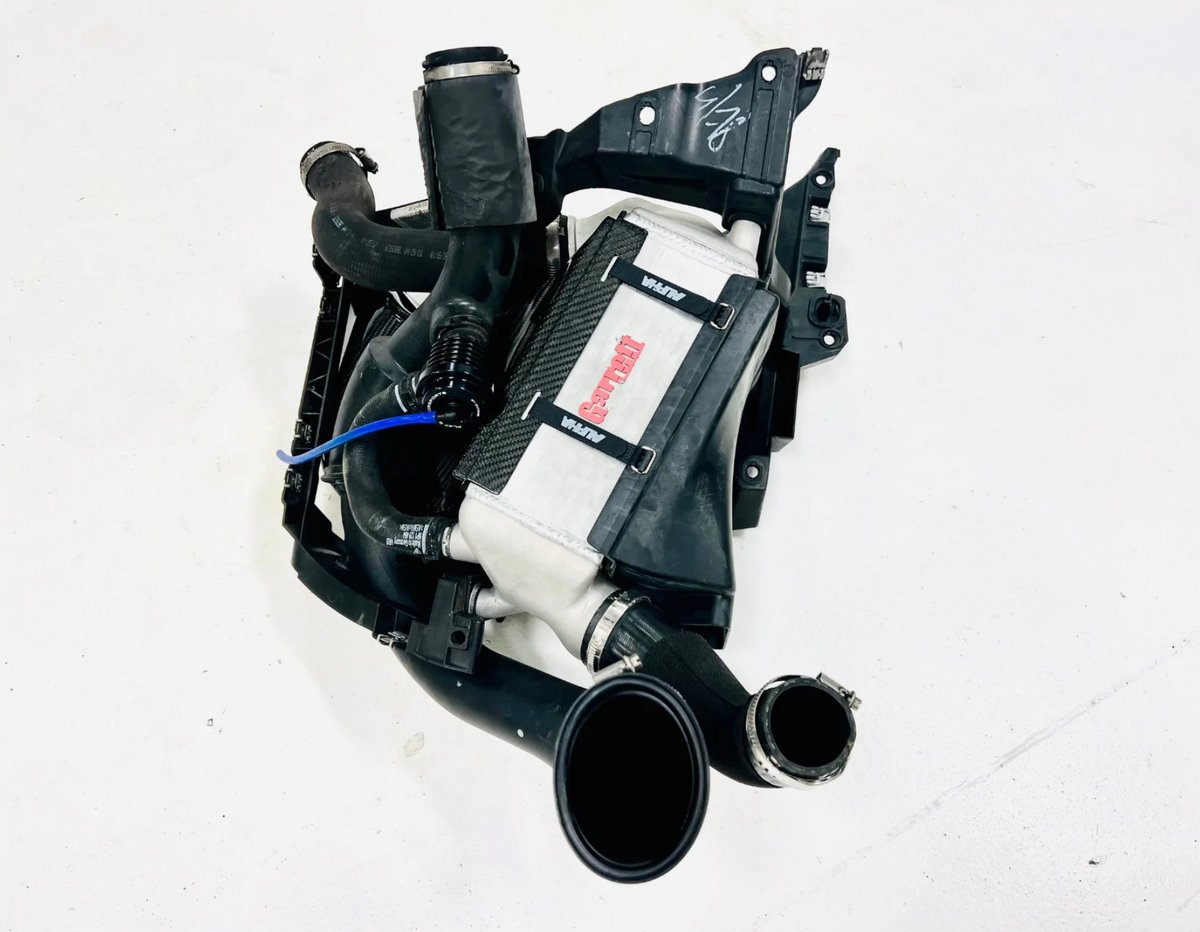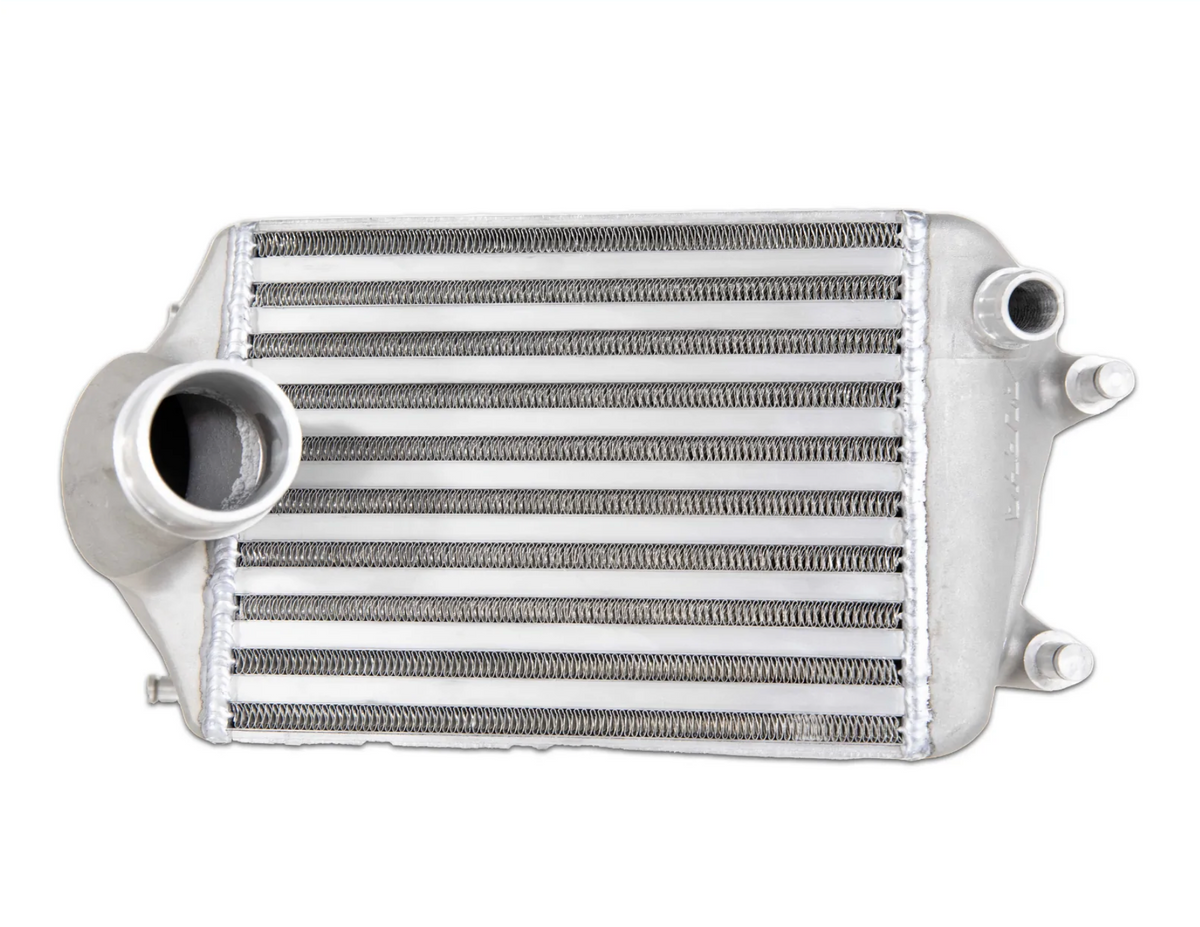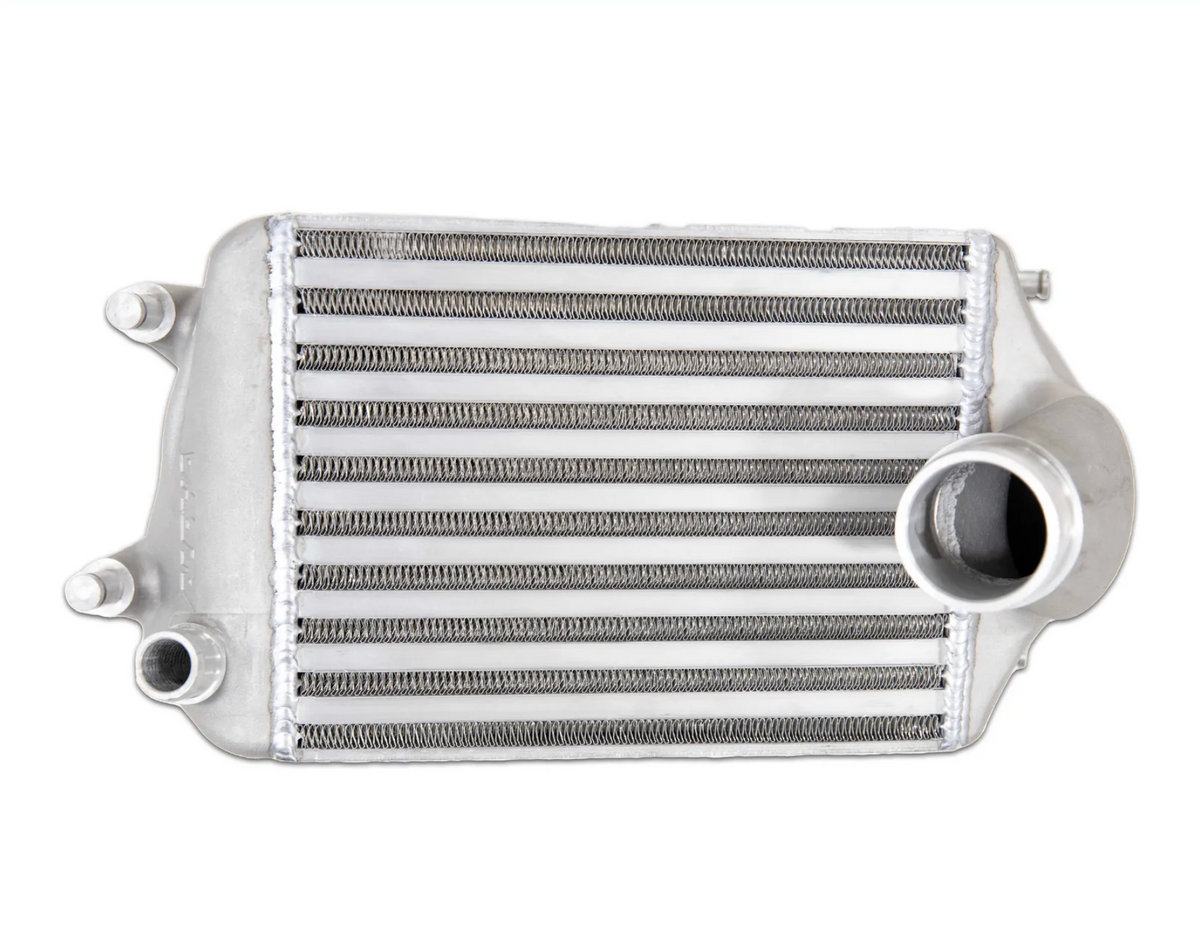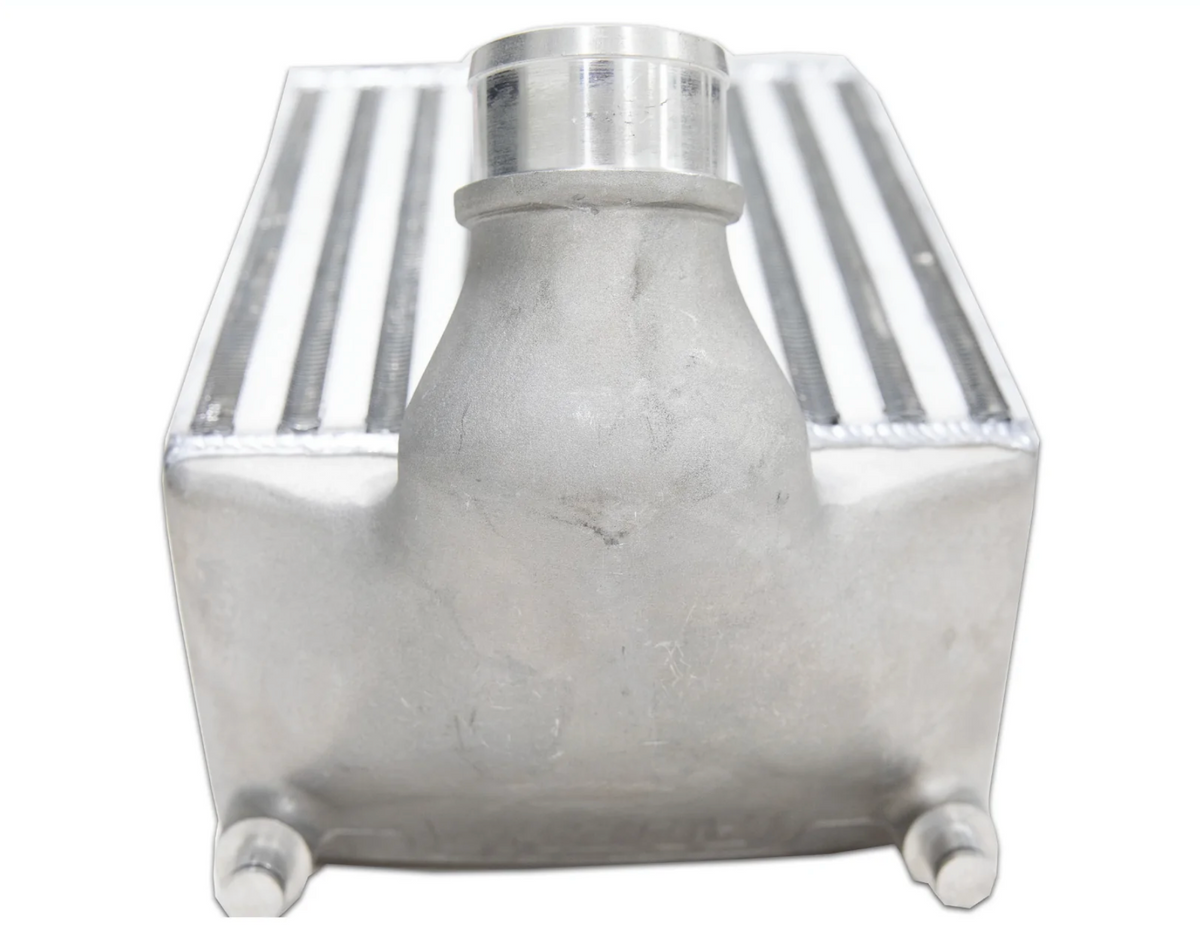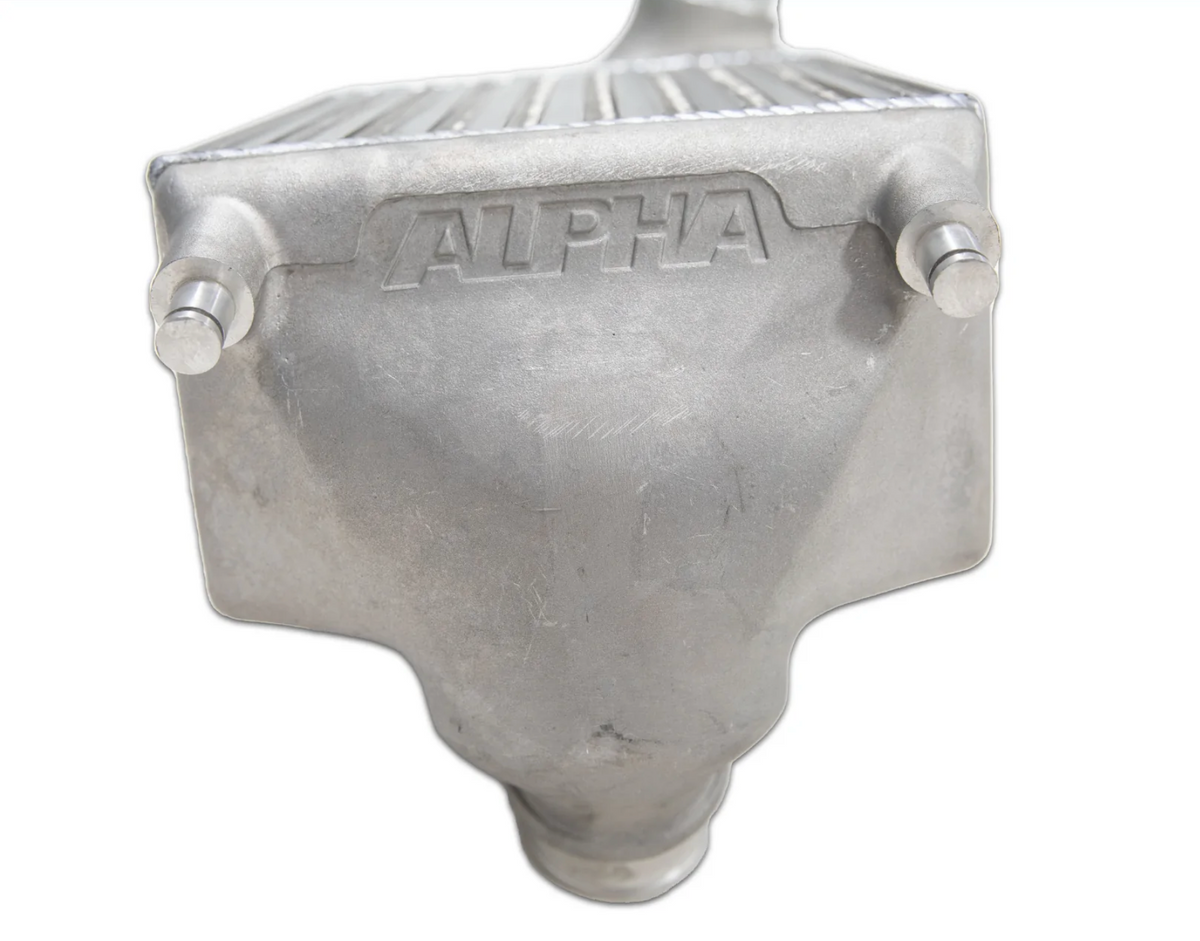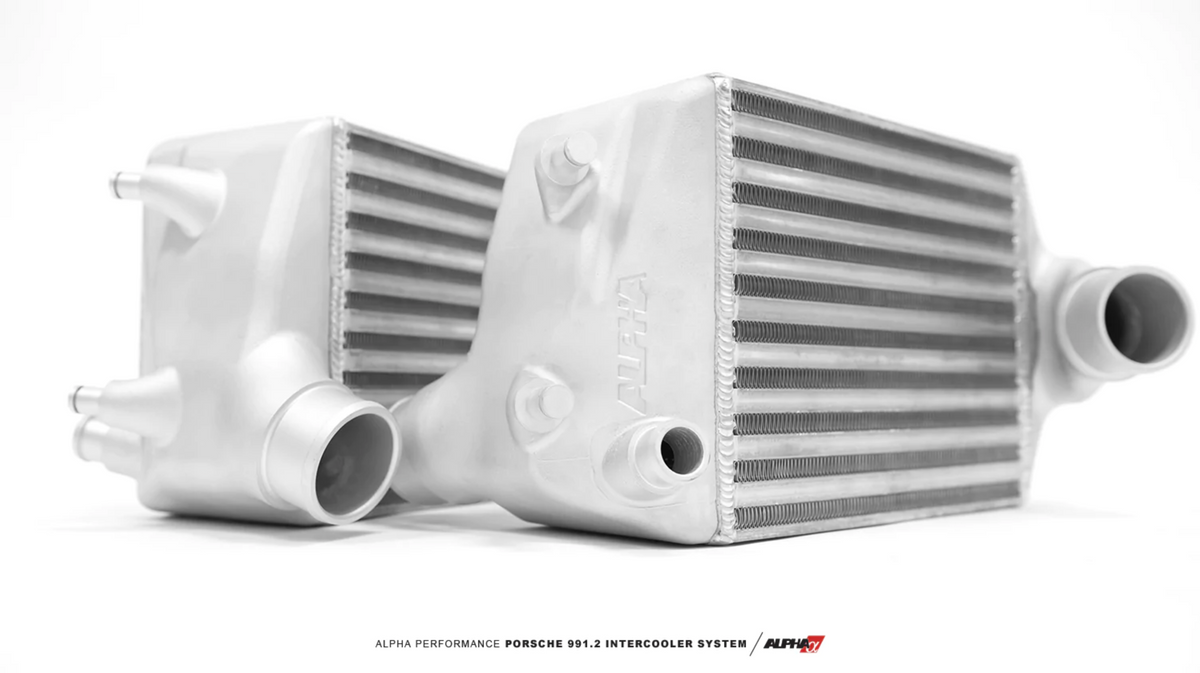 Product Details
Introducing the Alpha Performance Porsche 991.2 Carrera Intercooler System
AMS developed the Alpha Performance Porsche 991.2 Intercooler System to provide you the best cooling upgrade for your Porsche 991.2 Carrera. In bringing these intercoolers to market our goal was to provide the ultimate system in terms of quality, simplicity, fitment, aesthetic design, and performance.
The Highest Quality Garrett© Intercoolers For Your Porsche 991.2
The Alpha 991.2 Intercooler System utilizes Garrett Intercooler cores that are 
50% thicker than OEM!
 Alpha's massive cores give you the most power producing intercooler upgrade on the market by way of significantly cooling the charged air flow. Each of the two super thick 120mm Garrett© cores provide an optimum fin density of 20 fins per inch for unmatched cooling.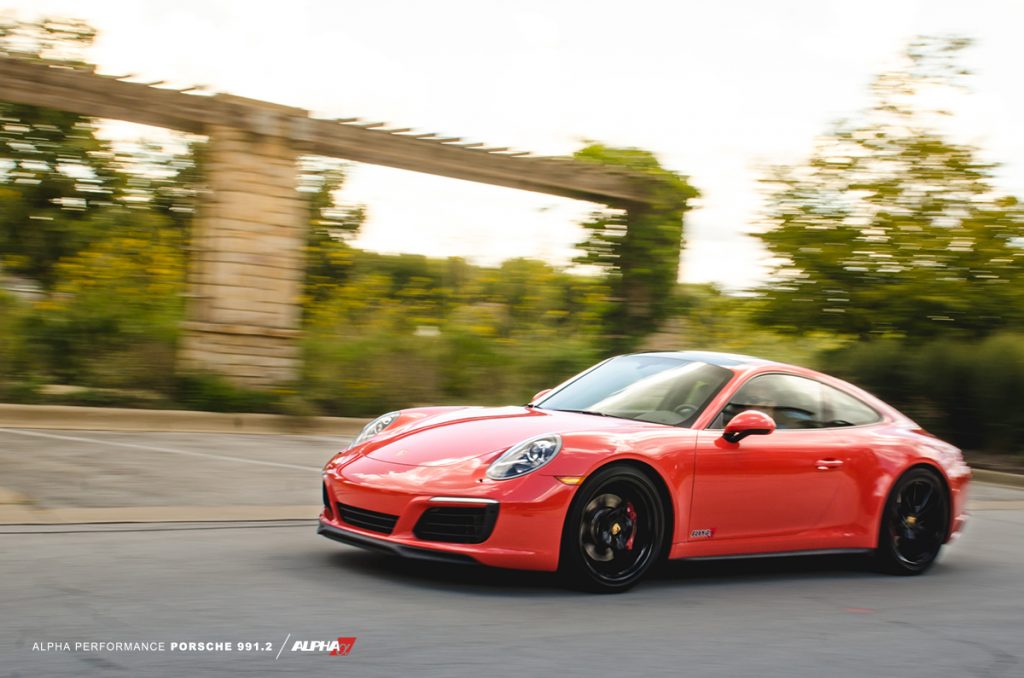 Computer aided design yields maximum results

Our engineering team designed the Alpha 991.2 Intercooler end tanks with extremely smooth features and the perfect geometry for the best flow resulting in maximum horsepower. Designed using Solidworks 3D CAD software, these end tanks have improved flow over boxy sheet metal end tanks found on other intercoolers. We then took it one step further. AMS Engineers designed the organically shaped carbon fiber ducting to make use of every millimeter of available space for the ultimate power producing charge of cool air. The organic carbon fiber lower ducts allow the heat to transfer to atmosphere instead of soaking into the intercoolers.
Channeling cool air to the intercoolers is vital for optimum performance of any intercooler. Some manufacturers choose to remove the factory intercooler inlets in order to cut costs. This greatly reduces the effectiveness of ANY intercooler whether it's larger or not. Others require that you cut up and tape the factory shrouding to the intercooler core in an attempt to seal the shroud to the intercooler core. While this is better than removing the shroud, it is still not the most effective way to boost performance. The Alpha Performance Intercooler kit requires no drilling and no cutting.

The Alpha 991.2 Intercooler System retains full use of the stock intercooler inlets forcing cool air into our larger, carbon fiber shrouds. Not only is this option more aesthetically pleasing, each rigid OEM-quality carbon fiber piece is made to seamlessly mate to the Alpha Intercoolers feeding them cooler ambient air more efficiently than the alternatives. Not to mention, eliminating the removal or destruction of your intercooler ducting. Included with the kit are velcro Alpha branded "speed straps" that hold the lower duct securely to the upper duct that will not deteriorate over time.
Maximum Airflow For Maximum Horsepower And Torque
To further improve airflow, our engineering team went a step further by computer designing precisely molded, custom silicone couplers.  These provide perfect fitment and optimized geometry for improved airflow volume and velocity providing horsepower gains and quicker boost response helping you stay ahead of your competition! Perhaps the best feature about this intercooler system is that it maintains cooling efficiency as more power producing upgrades are added to your Porsche Macan! It improves the effectiveness of your other upgrades giving you maximum hp output potential!
Maximum Airflow For Maximum Horsepower And Torque
Perhaps the best feature about this intercooler system is that it maintains cooling efficiency as more Alpha Performance power producing upgrades are developed for your Porsche 991.2. It improves the effectiveness of your other upgrades giving you maximum hp output potential.
Features
---
Highest quality intercoolers on the market

Smooth cast end tank design reduces turbulence

Optimum fin density of 20 fins per inch for improved cooling

CAD design achieves perfect fitment and provides the most potential for power

Carbon fiber intercooler shrouds and our foam tape form a tight seal to maximize cooling efficiency

A simple installation without having to perform unsightly modifications

High quality materials to last the lifetime of your 991.2

Provides a factory fit & finish unmatched in the automotive aftermarket industry
Kit Includes
---
120mm thick Alpha Intercoolers w/ cast aluminum end tanks

The highest quality carbon fiber intercooler shrouds

Foam stripping

Alpha Branded Speed Straps
About Alpha Performance (AMS)
At AMS they specialize in automotive performance for Japanese and German turbocharged vehicles. They offer engine computer tuning (calibration), repairs and maintenance and most importantly engine and other driveline modifications.
First and foremost AMS is an engineering company. Unlike other shops their parts are engineered to be the best performing you can buy.  Most shops in the industry have a basic understanding of engine performance but at AMS we take it far past that using computer aided designs and mechanical engineers with years of motorsports experience.
AMS and its sister brand Alpha Performance have been at the top of the game for 15 years. From turn-key packages to individual components we can meet and exceed all kinds of performance goals. From drag racing to road racing to spirited driving on the streets, let AMS enhance your driving experience!
Mission Statement
The goal of AMS is to provide the highest quality, best performing products available. By utilizing research and development and rigorous testing programs AMS will never compromise the quality or performance of their products.
In addition AMS will only provide the finest customer service offering only advice and parts that are in the best interest of the customer.
AMS was built on a foundation of integrity. This is who they are. This is what you can count on.