Gallery
Description
Reviews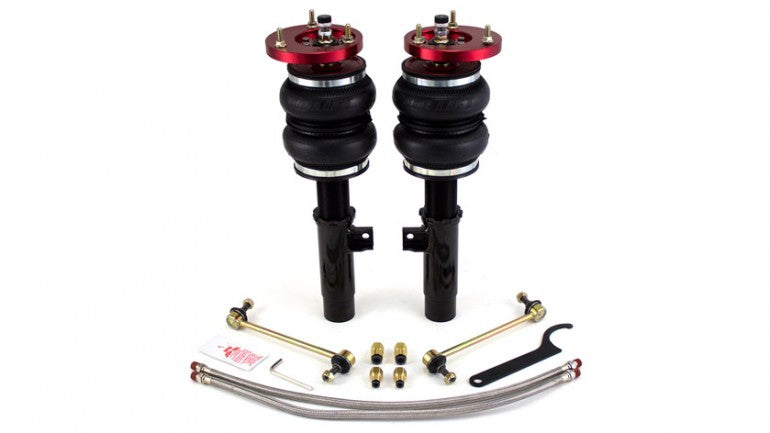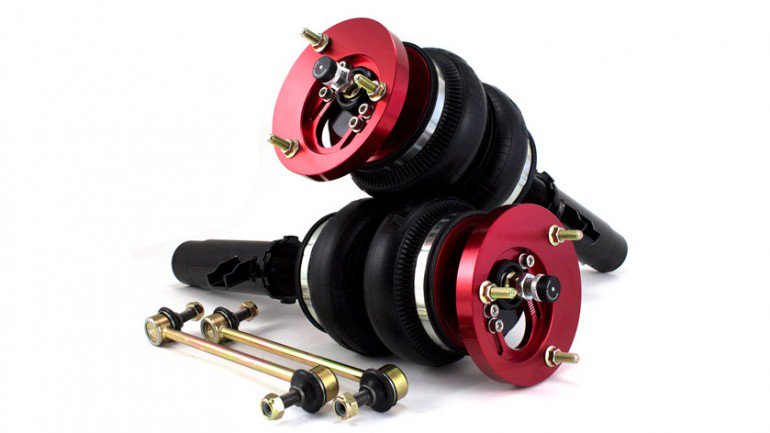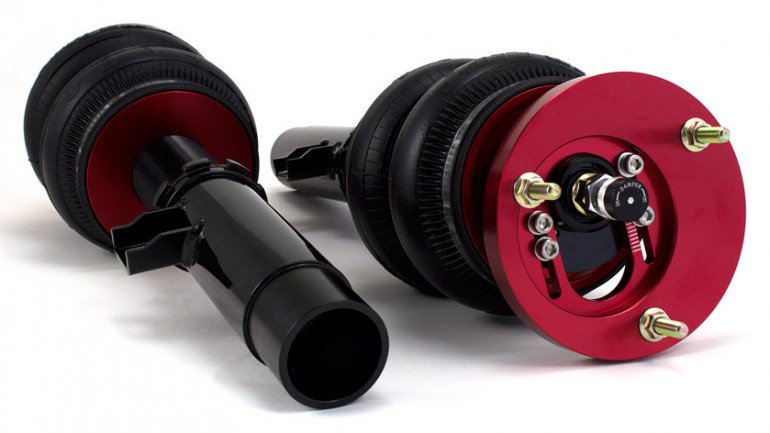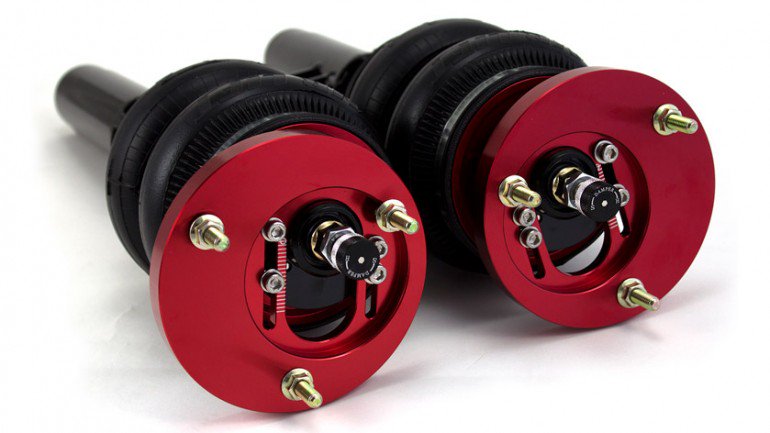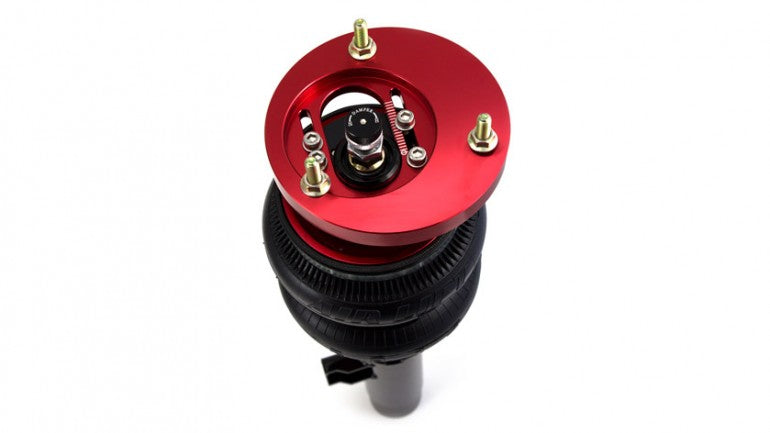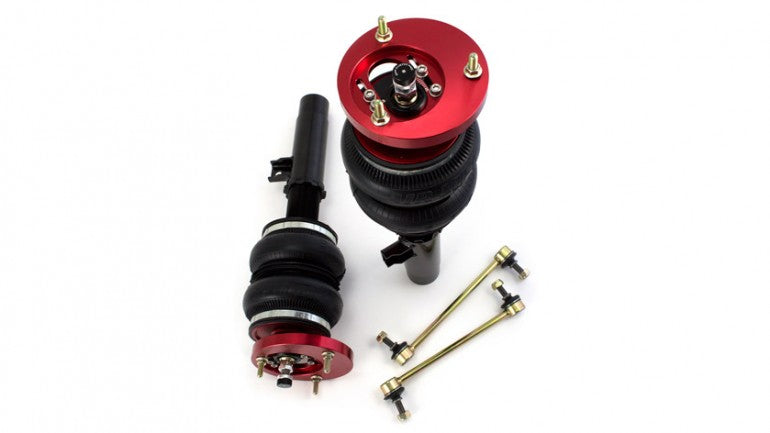 This kit features:

100mm/3.9" Drop

30-Level Adjustable Damping

Threaded, Adjustable Strut Mounts

Proprietary Bolt-in Camber Plates

High Quality Spherical Ball Upper Mounts

High Performance Monotube Struts

Double Bellows Progressive Rate Springs

Braided Stainless Steel Leader Air Hoses

No Modifications Necessary for Installation
BMW has always been revered as a leader in the luxury performance market, and the E46 platform is one of their best.  The BMW E46 is comfortable being parked in the executive parking lot, or tearing up the local road course.  With good looks and excellent handling, it is no wonder the E46 is quickly becoming such a popular car to modify—and one of the first things that needs to be changed is the nosebleed stance that the car wears from the factory.  If you despise your Bimmer's 4×4 look, but don't want to compromise on ride quality or performance handling, you should know that you don't have to.  Air Lift Performance has put together a full air suspension kit that will allow you to get that killer, slammed look and corner-carving ability you are lusting after, without giving up your luxury ride quality!
We understand there are many options to lower your BMW, but when you compare them to the versatility that air provides, everything comes up short.  Sure, coil springs will get you low and improve your handling, but do you want to deal with the lumber-wagon-type ride? Coilovers are cool, but who wants to use a wrench when you want to lower your car for the ultimate killer stance? With the push of a button, you can raise your ride to clear speed bumps and cumbersome steep driveways, with no worry of scraping your undercarriage.  Best of all, the ride quality is unbeatable—you are literally riding on air!
Up front, we start with our monotube, threaded body strut partnered with our smooth-riding, double-bellow air spring.  Not only can you change the height of the car by increasing or decreasing the air pressure, but—since the strut body is threaded—you can change the height of the strut simply by spinning the lower mount up or down.  To add even more adjustability, these struts have 30 different levels of damping, so you can go from a smooth street ride to a race-car-like stiffness with the twist of a knob.  To top it all off, we include adjustable camber plates made out of T6061 aluminum and anodized red for a show-stopping appearance and excellent race track adjustability.
For the rear, we replace the coil spring with a double-bellow air spring to compliment the front for the best in ride quality.  We also swap out the rear shock for a threaded body mono-tube shock, which also has 30 levels of damping adjustability for your tuning pleasure.
Installation is a breeze with Air Lift Performance's detailed instruction manuals; if you have the skill to wire a stereo or swap suspension components, you can have your car on the ground or tearing up your favorite road course in a matter of hours.  Only basic hand tools are necessary to complete the job.
As the leader in air suspension products for over 60 years, Air Lift is committed to delivering quality parts that last.  To ensure longevity for the customer, the key suspension components have been tested on a durability rig for over one million cycles, which equates to 100,000 miles.  With a one-year, unlimited-mileage warranty—not to mention the Air Lift Performance reputation for great customer service and technical support—you can purchase this kit with peace of mind.  Ditch those coils and get to a new level of low!
MODEL FITMENT:
All worldwide 2WD e46 Chassis Vehicles 1999-2006 Models:
316i/ti
318i/Ci/ti
320i/Ci
323i/Ci
325i/Ci/it/ti
328i/Ci
330i/Ci
M3 – All Models
INSTALLATION DETAILS:
Modifications Req. Front: NONE
Modifications Req. Rear: NONE