Gallery
Description
Reviews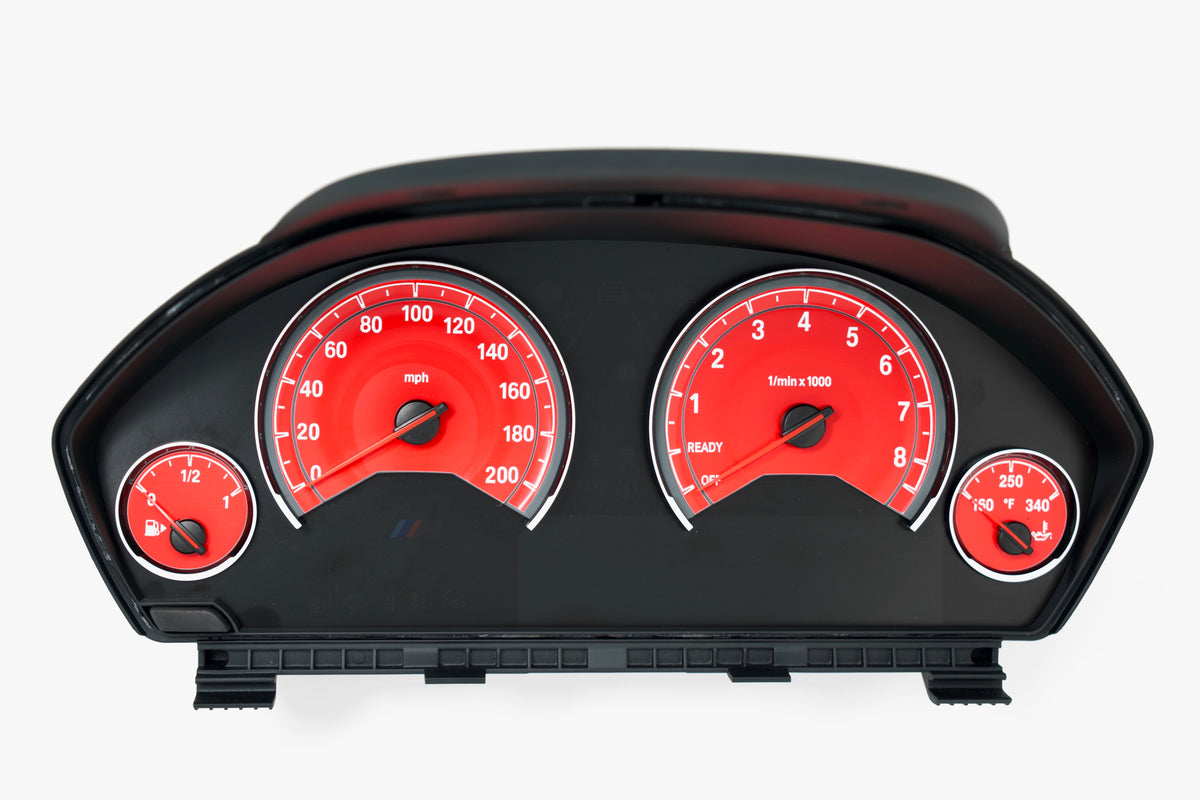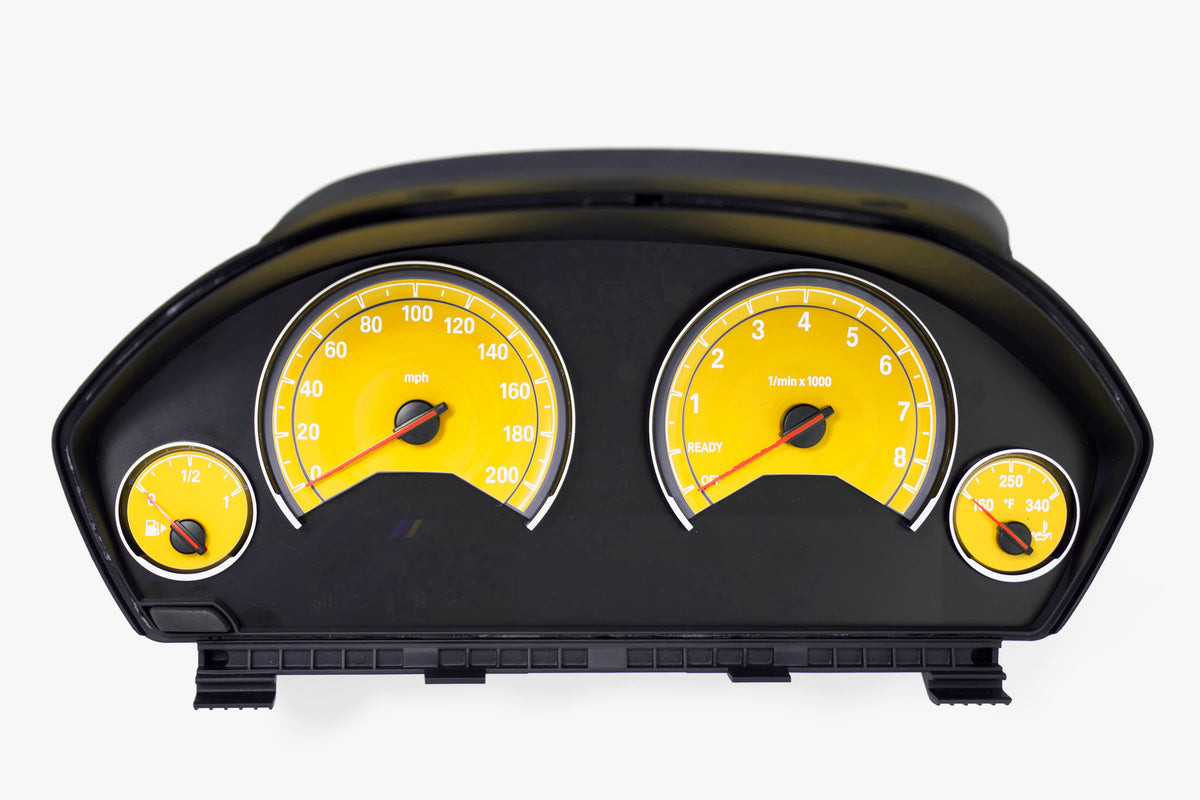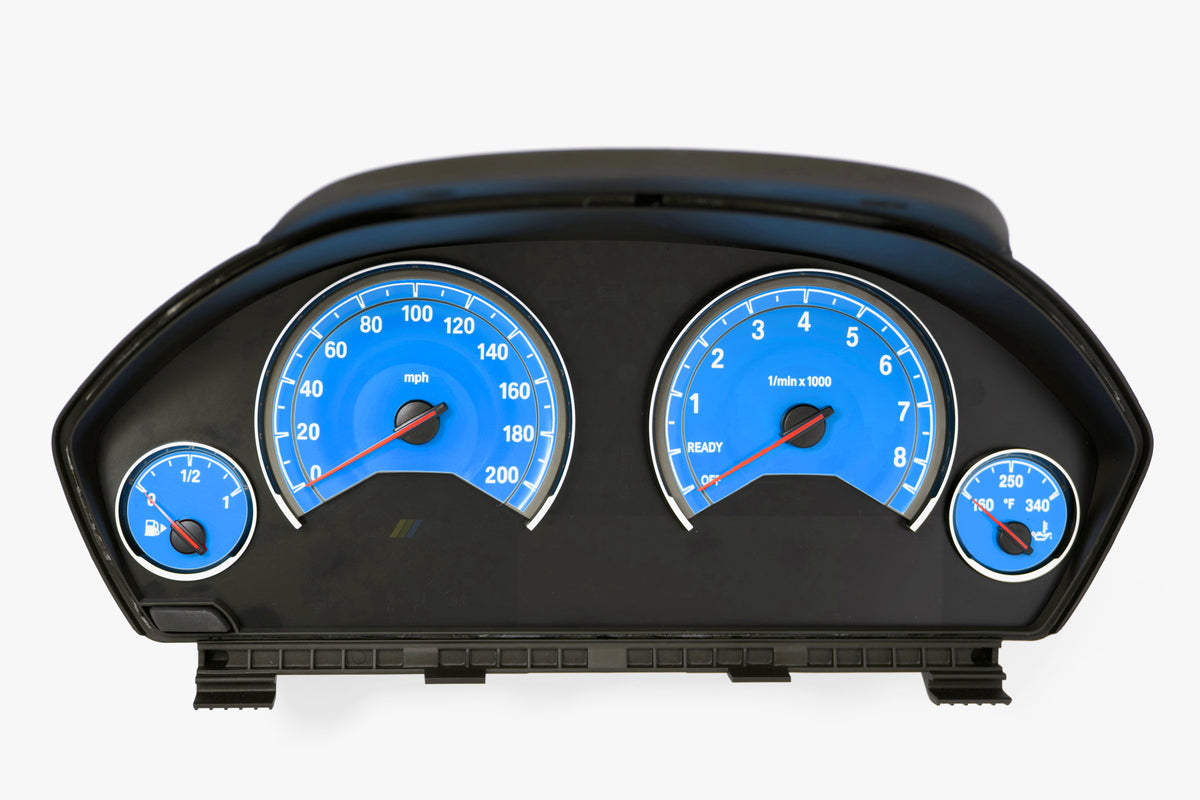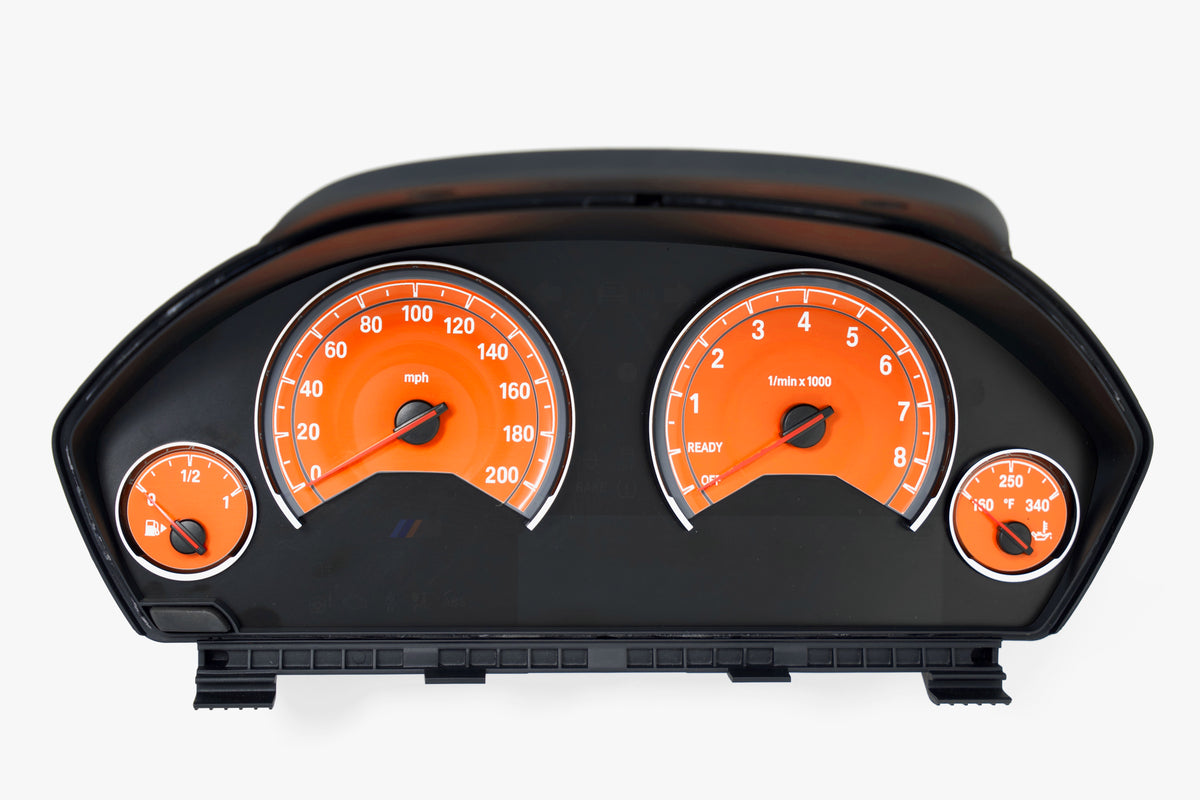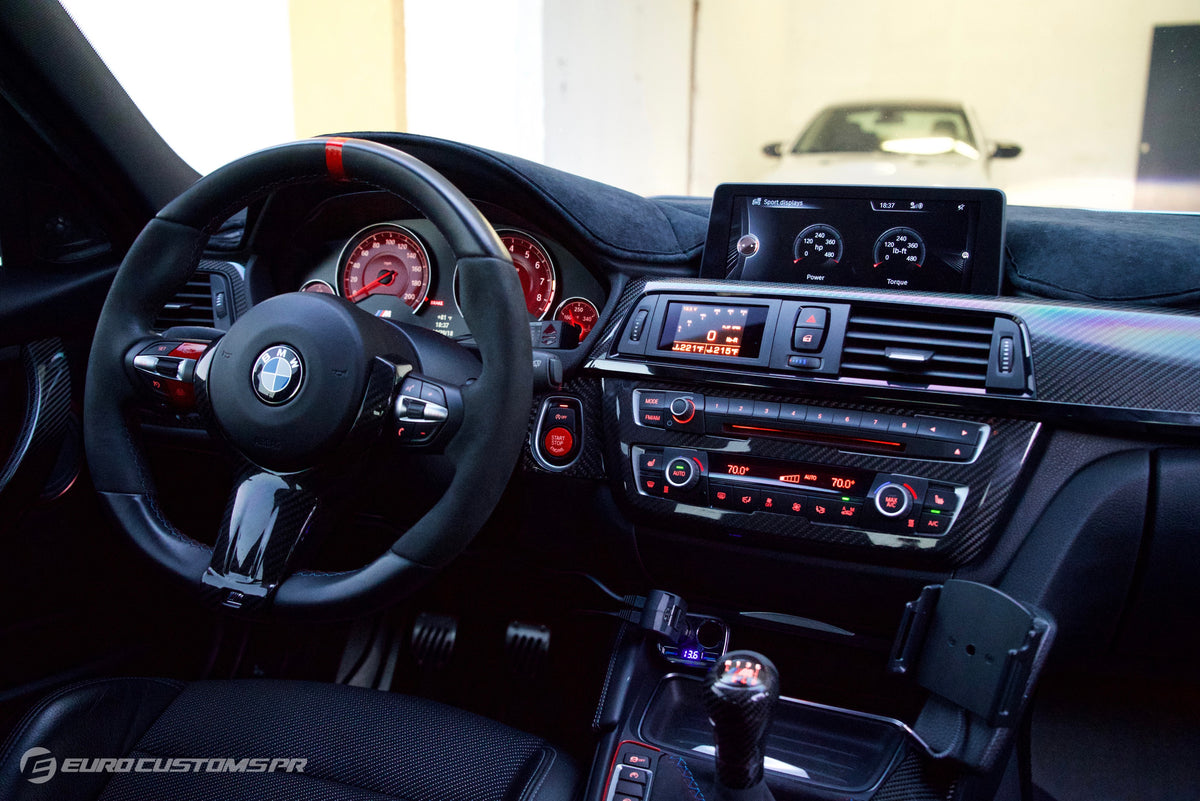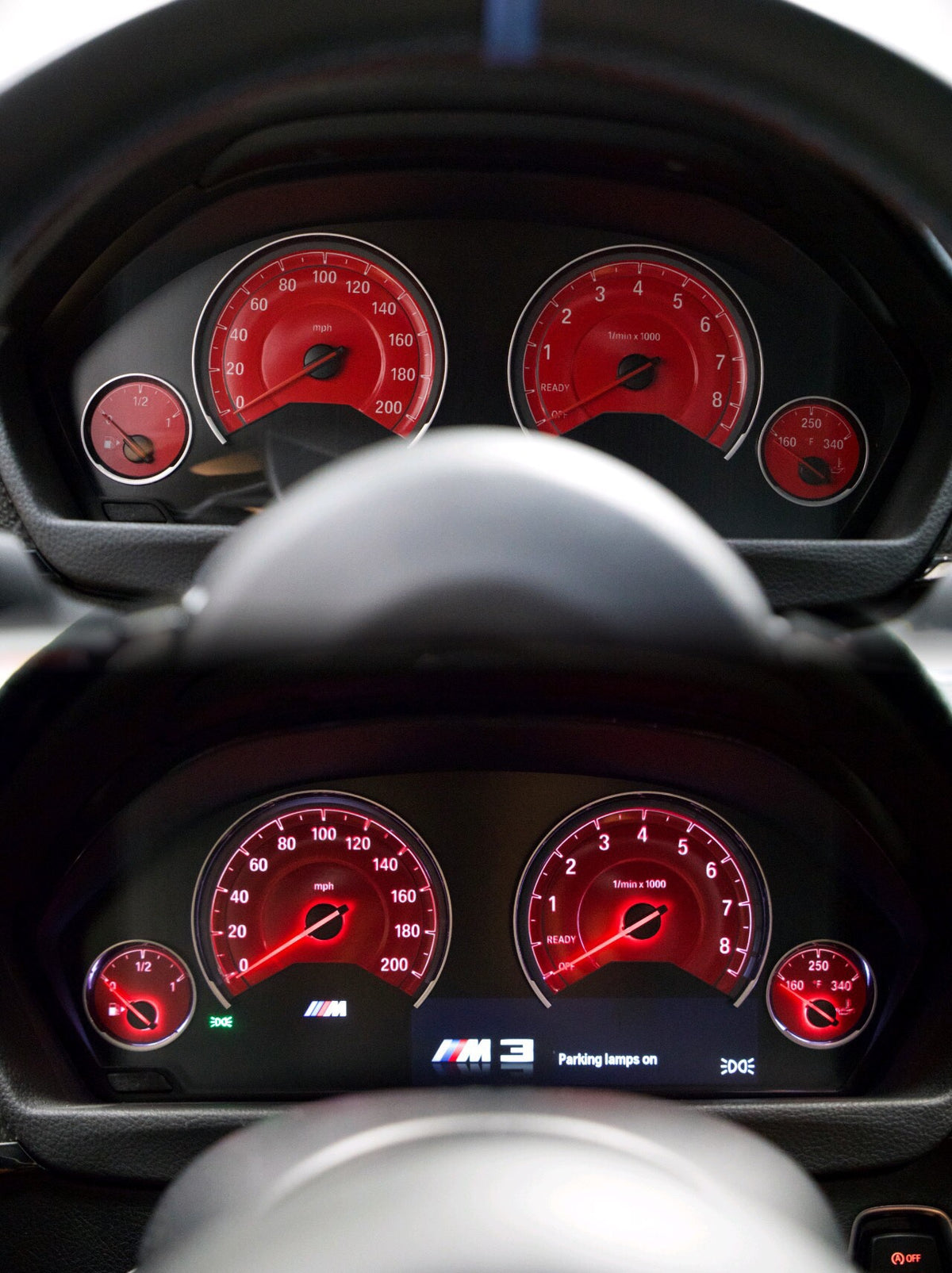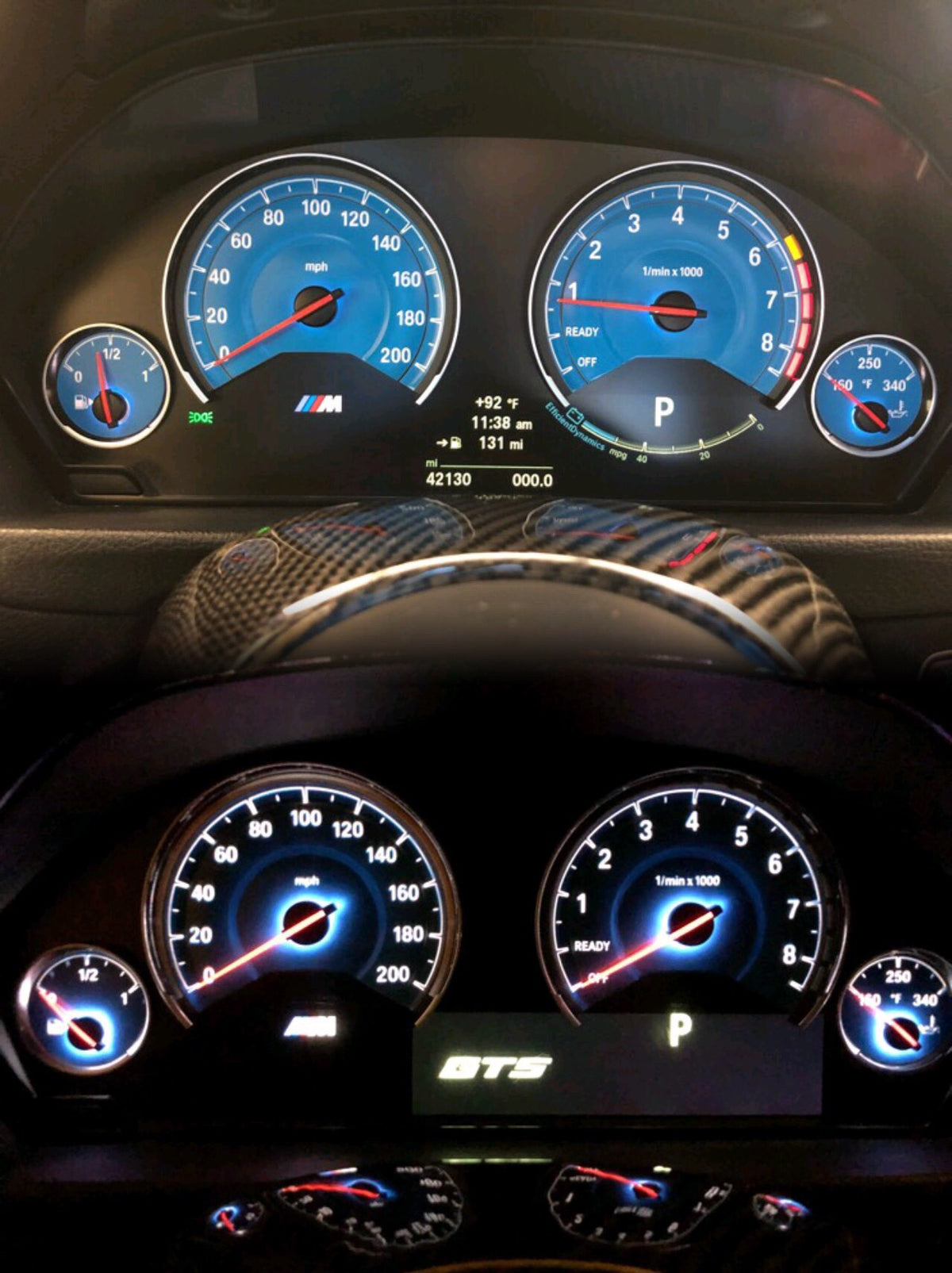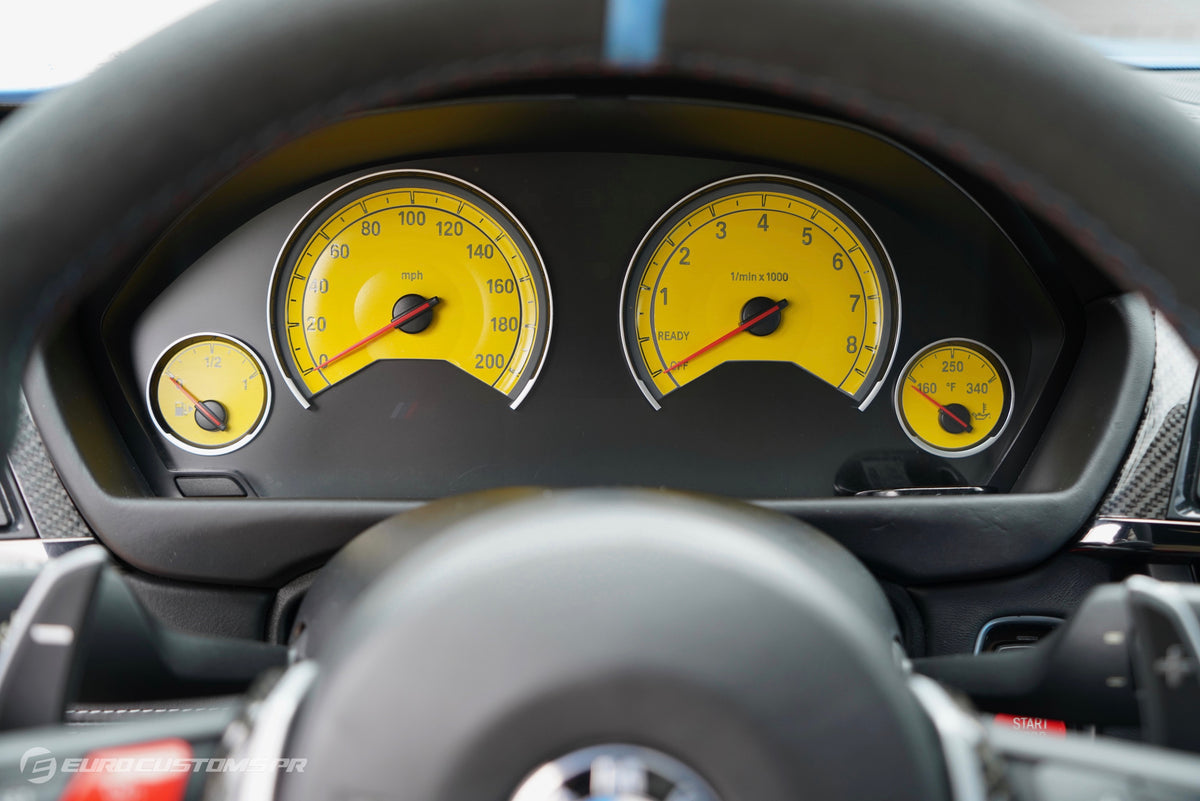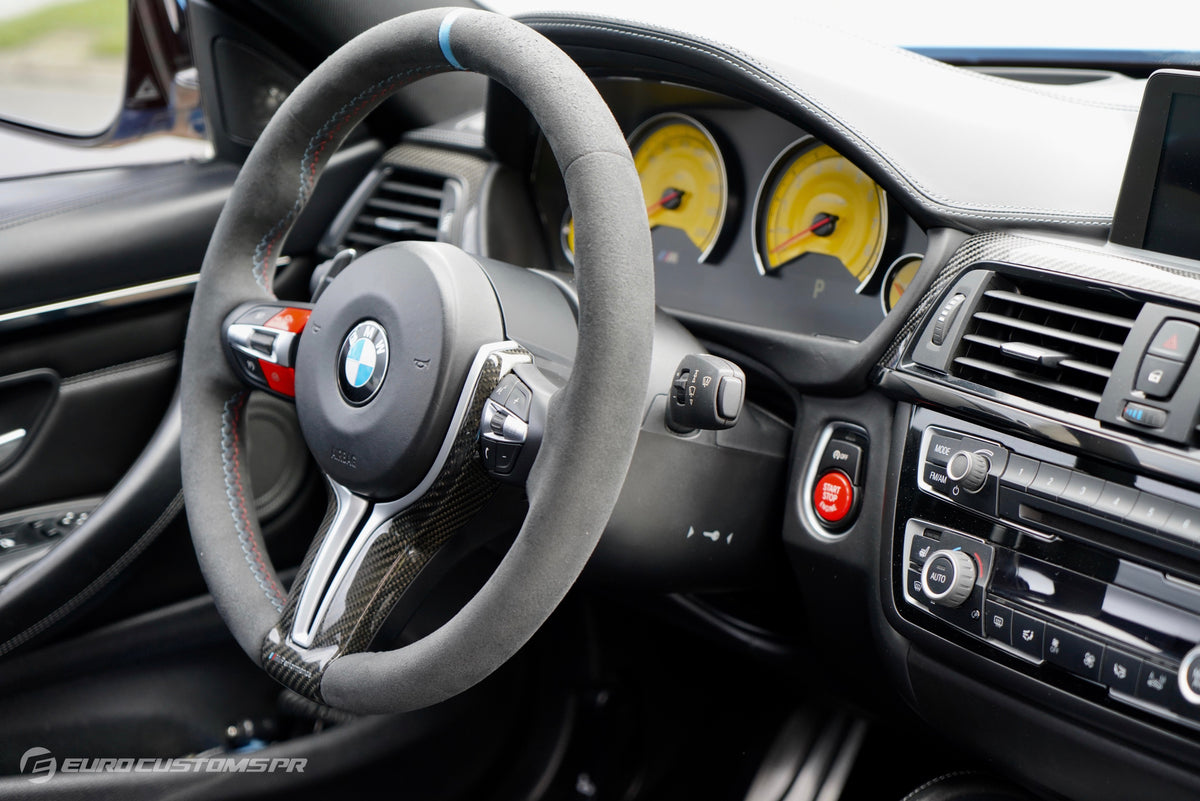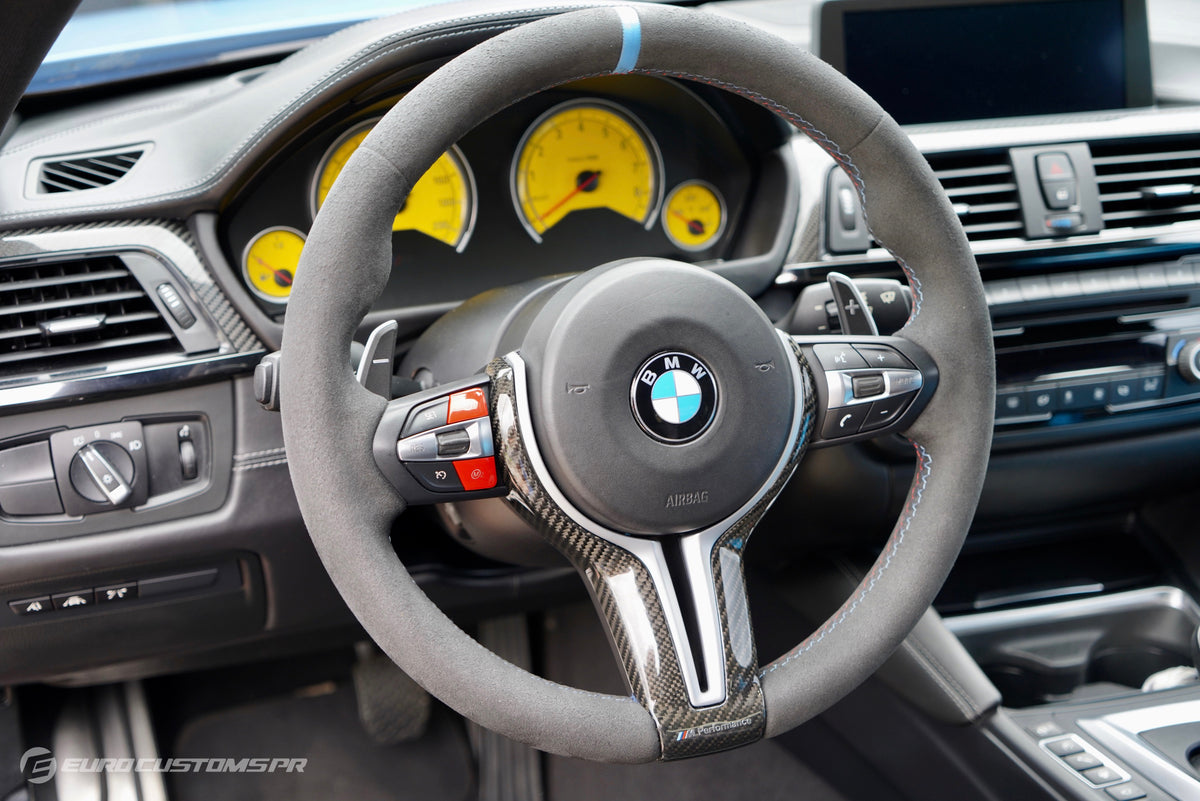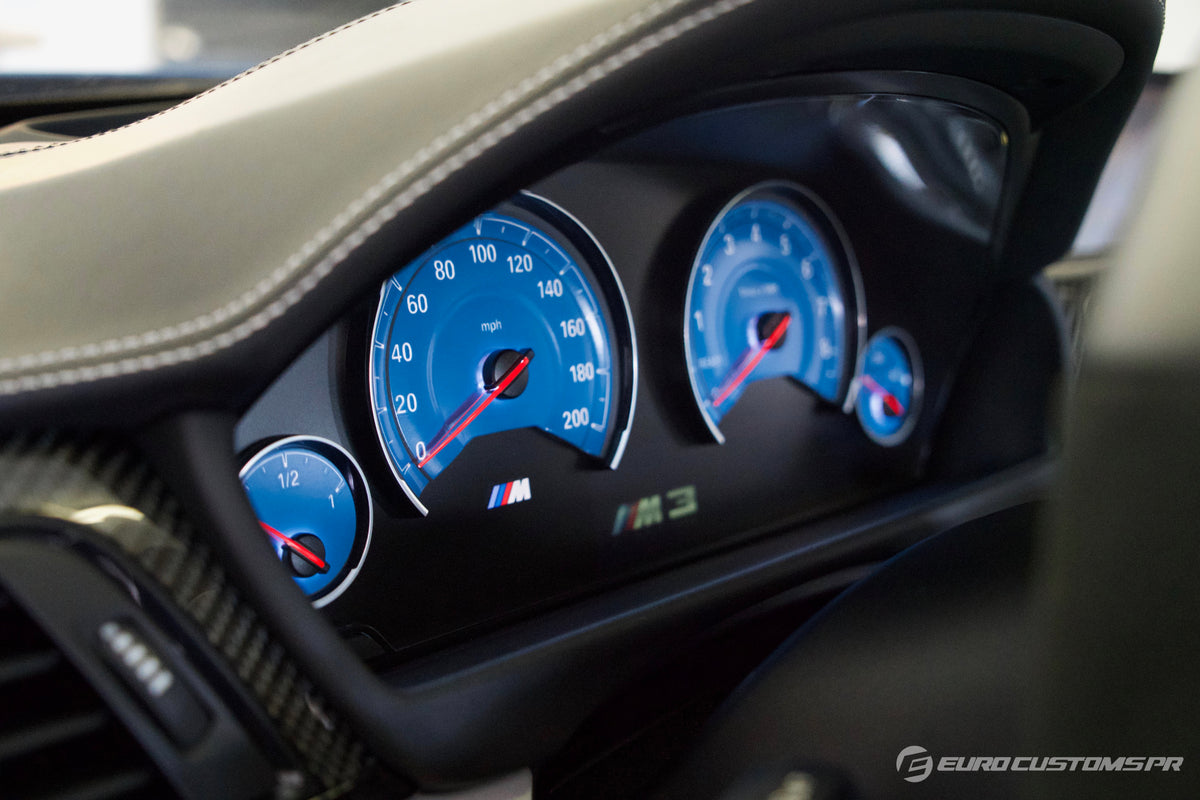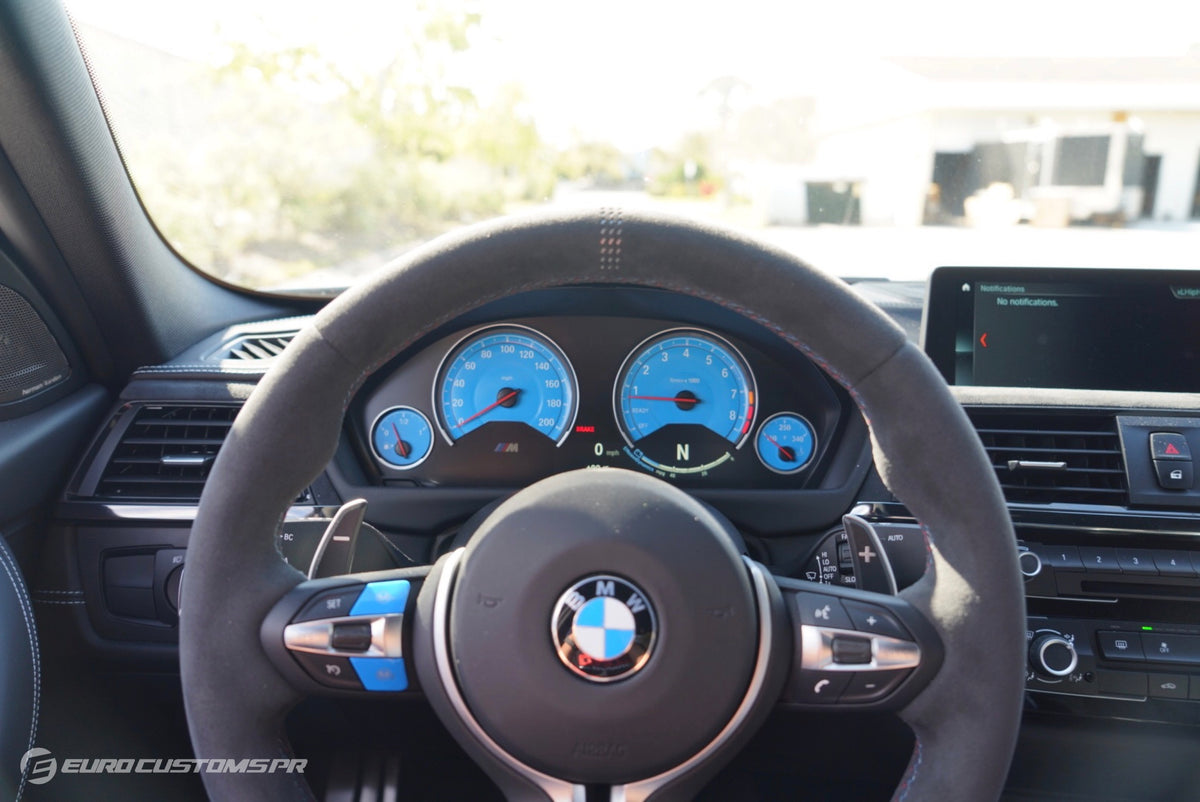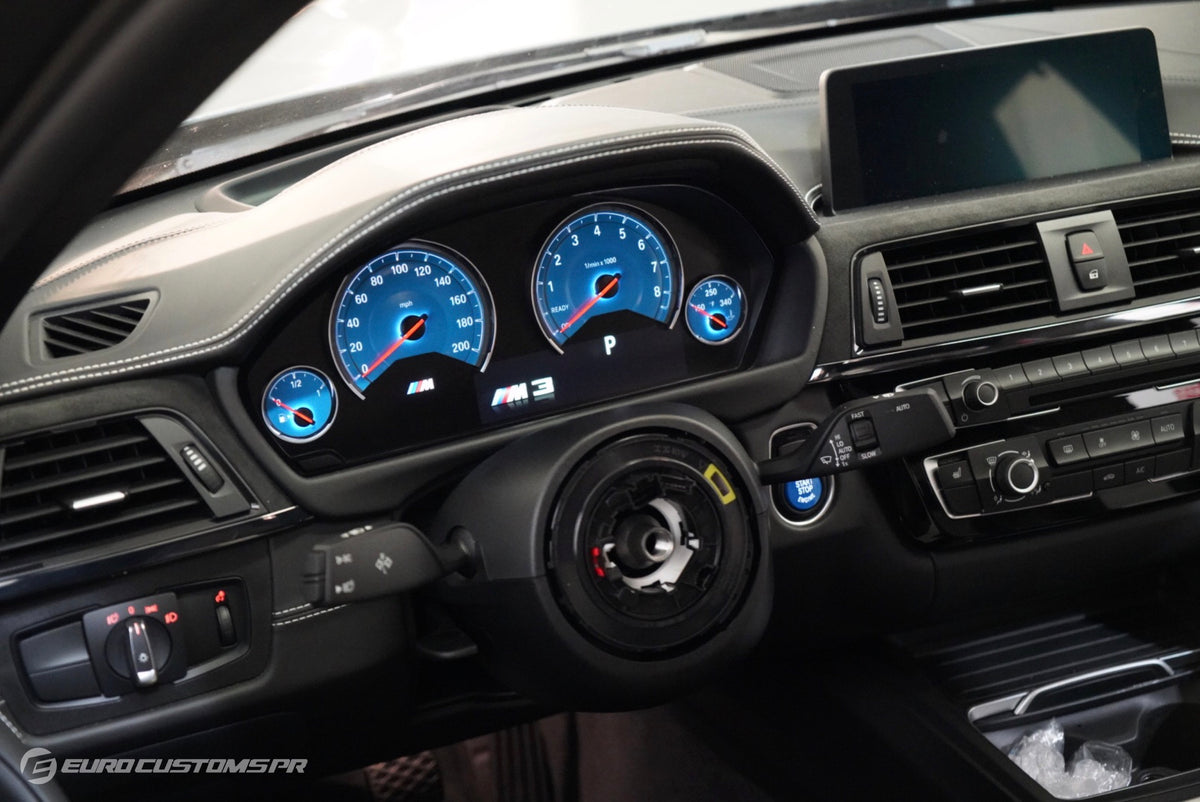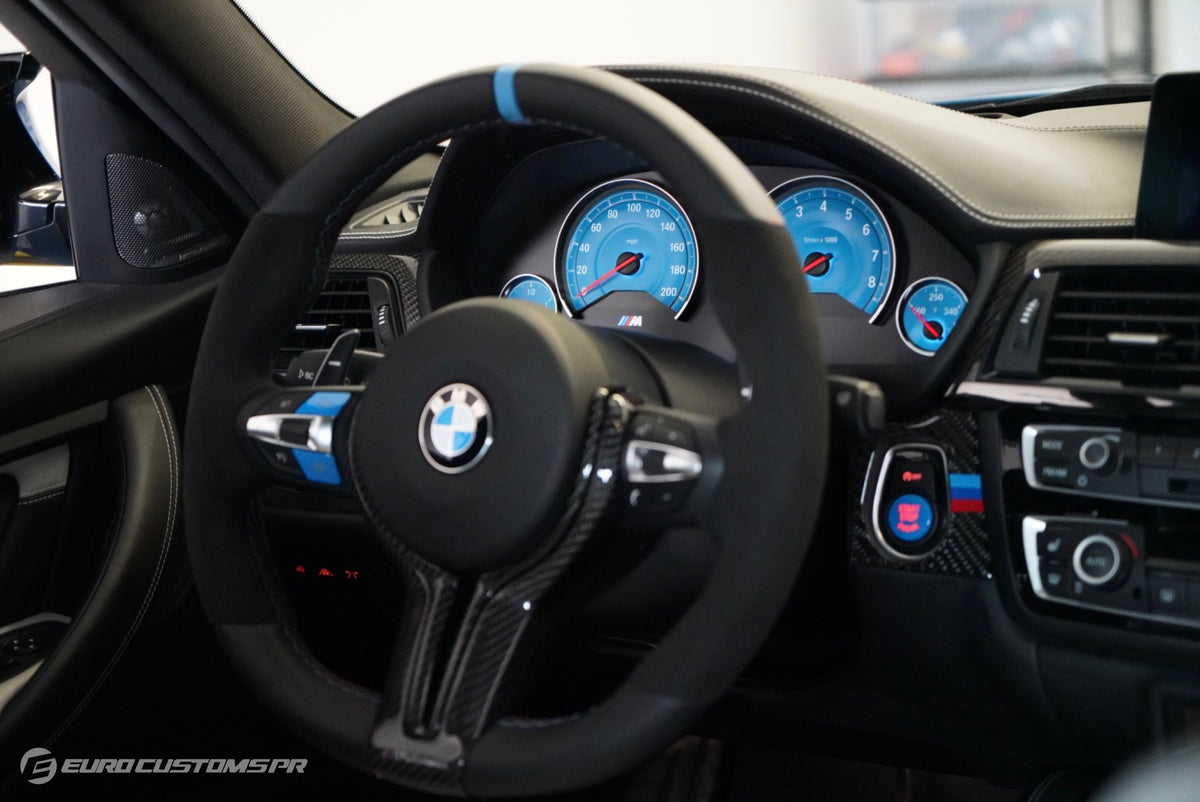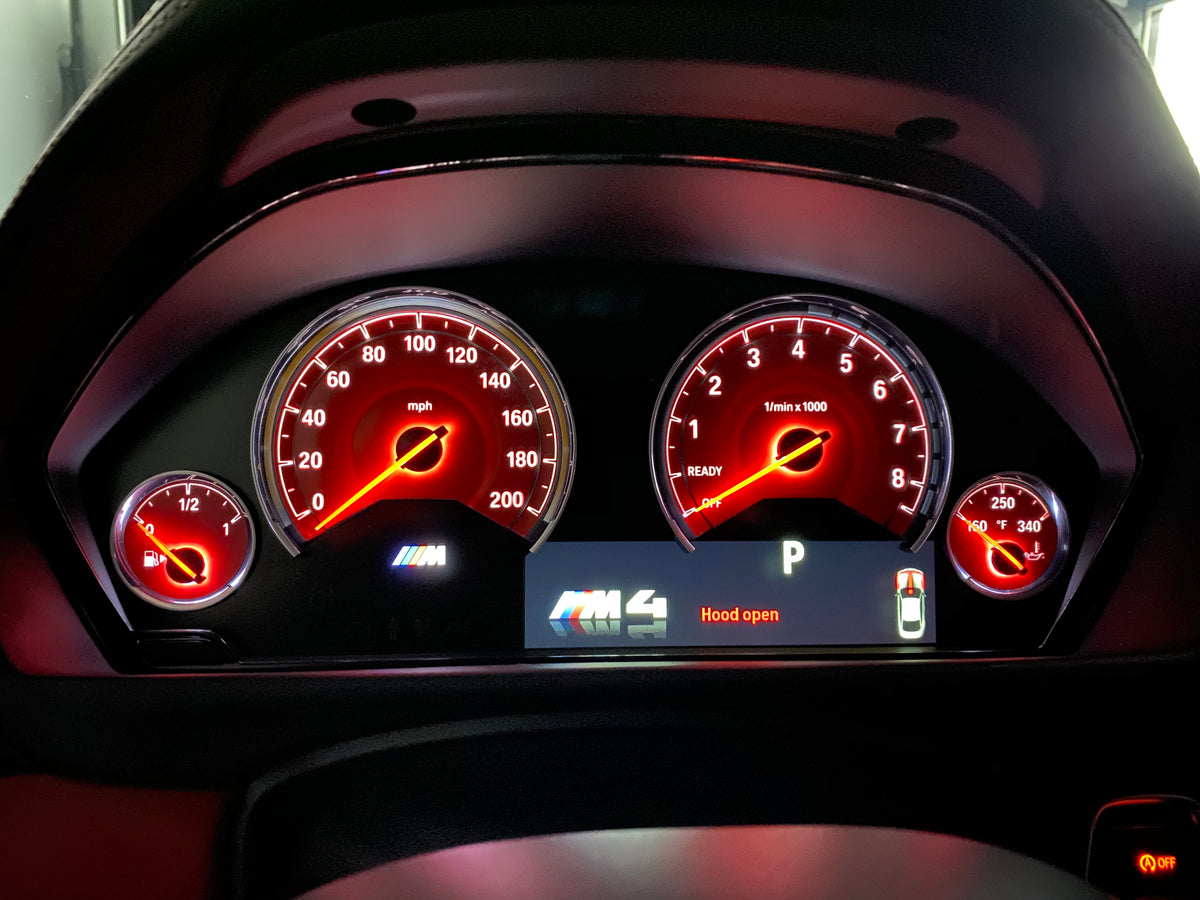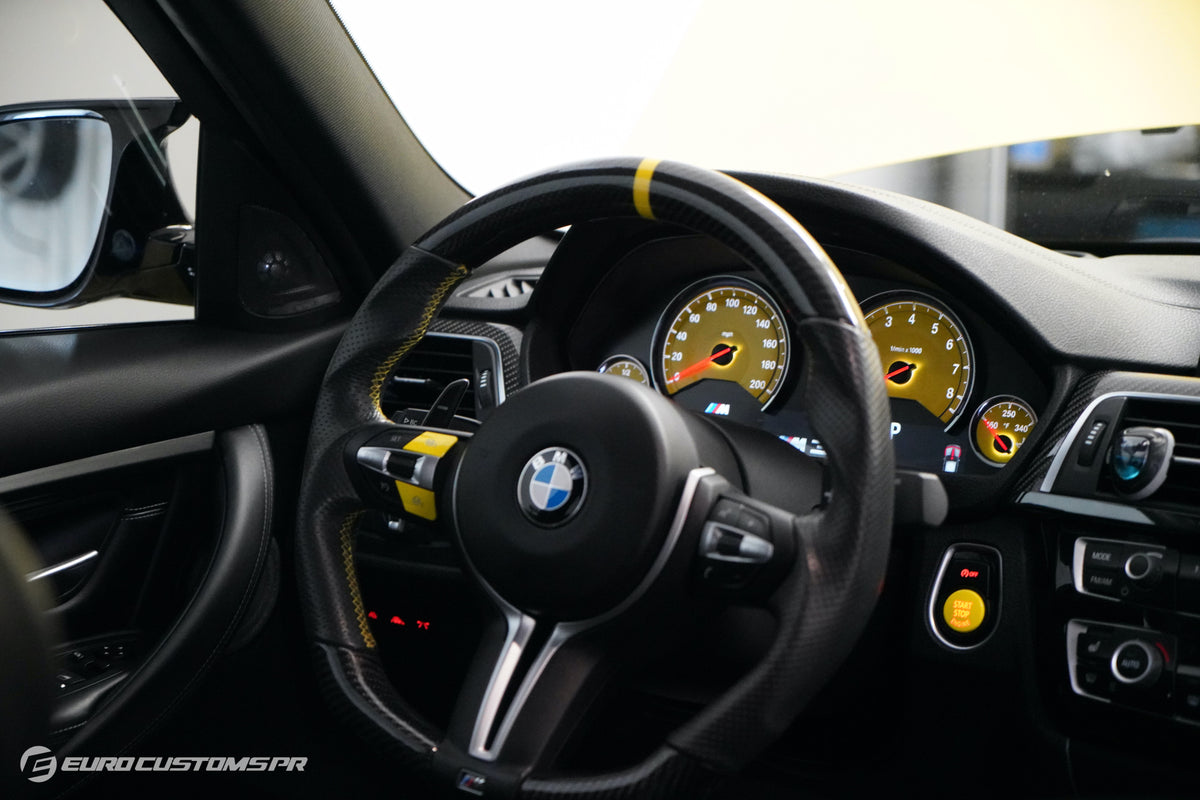 This is a rare and unique modification for your F80, F82, or F83 M3/M4 with North American Cluster (MPH). Change your OEM cluster background to Red or any other color with our custom overlays. Quick DIY installation that changes and updates the look of your interior. Installation time is about 30-45 mins for the common DIY person.
Product Description

- We are selling overlays only, not the gauge cluster assembly.
- Printed and cut on vinyl plastic for a perfect fit.
- OEM faces are not removed, overlays go on top of the stock ones and use the stock lighting.
- Overlays can be removed and the cluster will look the same as the original.
Extra Notes:
* On yellow overlays the factory lighting will be dimmed due to the material the product is printed on. *
* Some of the colors are not kept in stock. Once the order has been placed it can take up to 6 weeks for the set to ship. 
* Once an order is placed it cannot be canceled.
* Pictures are for representational purposes only and product color may vary slightly.

If you are interested in a custom order or have additional questions please contact us via email: sales@eurocustomspr.com
Warranty Information
Our gauge overlays are guaranteed to be free from defects in material and/or workmanship and to perform as advertised when properly installed. Failure to adhere to and/or comply with installation instructions will void all associated warranty obligations. Should any part(s) prove defective we will replace it free of charge.