Gallery
Description
Reviews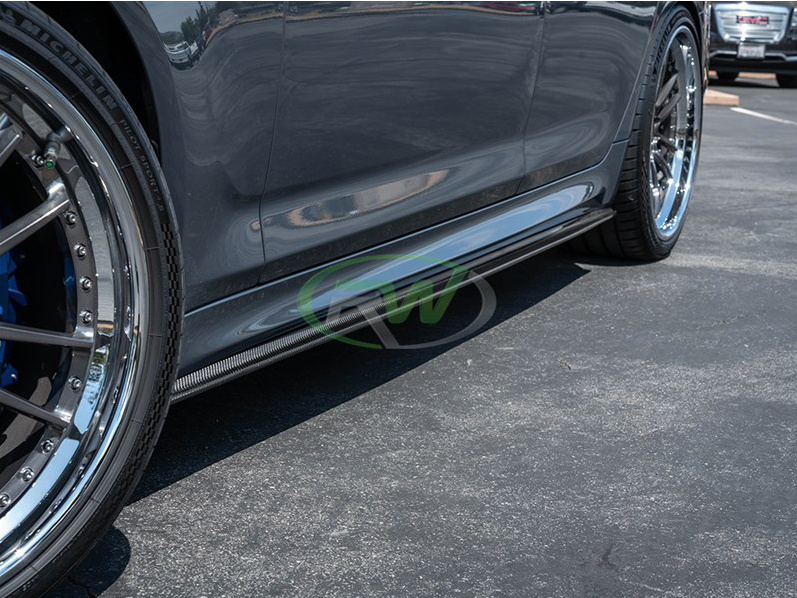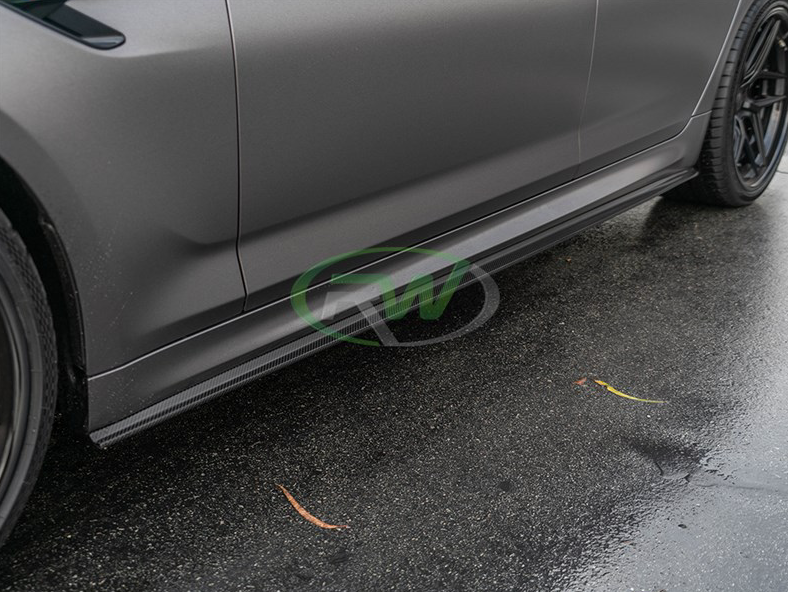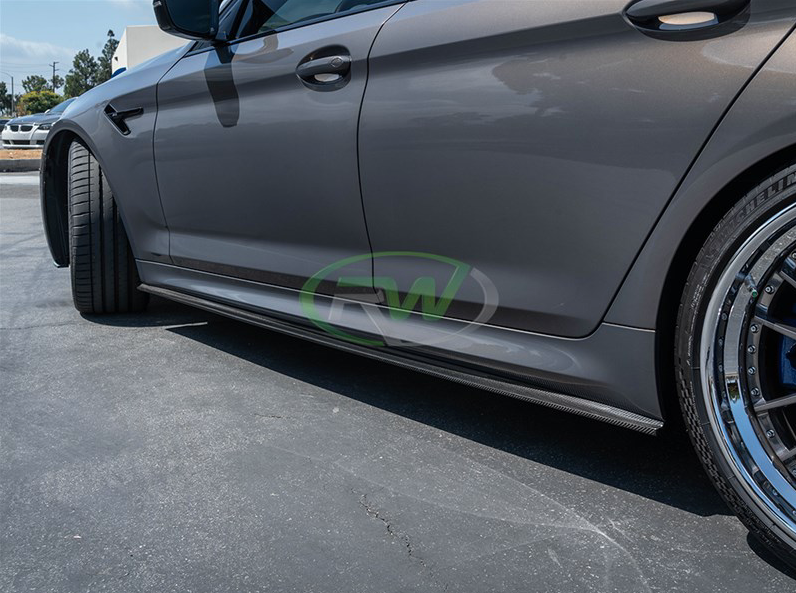 Introducing the newest side skirt extensions for your BMW G30 5-Series and M5. Each order of BMW G30 or F90 carbon fiber side skirt extensions will come complete with a pair of side skirt extensions, 1 right and 1 left. Handcrafted from genuine 2x2 carbon fiber and the best quality cf fabric. After construction, each set of G30 and F90 carbon fiber side skirts are finished with a UV resistant clearcoat which protects the pieces from yellowing and delamination. The 2x2 carbon fiber fabric used to craft these side skirts perfectly matches OEM CF parts as well as any other parts you have on the 5 series. These G30 and F90 side skirts fit all 2018+ 5 Series M sport models including 530i, 530e, 540i, M550i  and M5. 
Fitment
2018+ BMW G30 5 series (530i 530e 540i M550i)
2018+ BMW F90 M5
Features
Produced from highest quality materials and 2x2 CF
Completed with UV resistant clearcoat to combat fading
Bolt on installation with self-taping screws
Designed In-House
Backed by RW's fitment and quality guarantee
Installation
Professional installation is always recommended for these types of products including these side skirt extensions. Installation requires 8-10 screws per each side which are included with purchase.