Gallery
Description
Reviews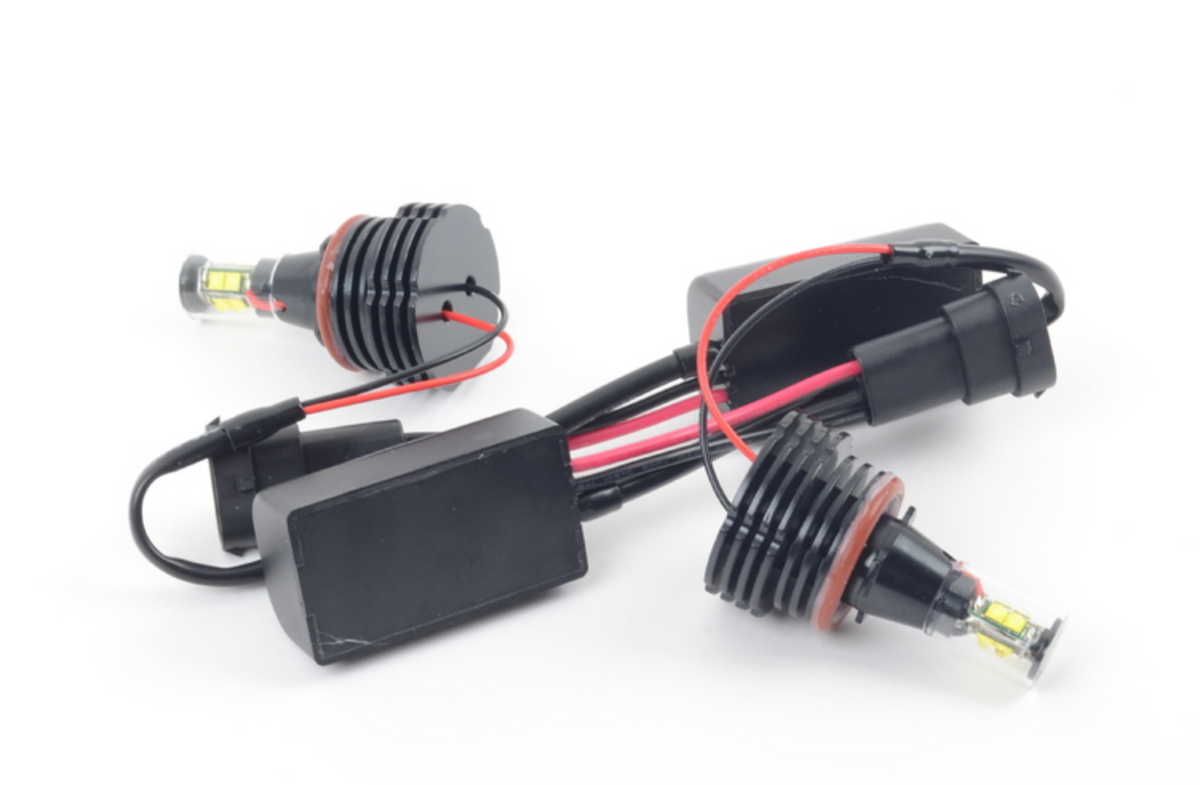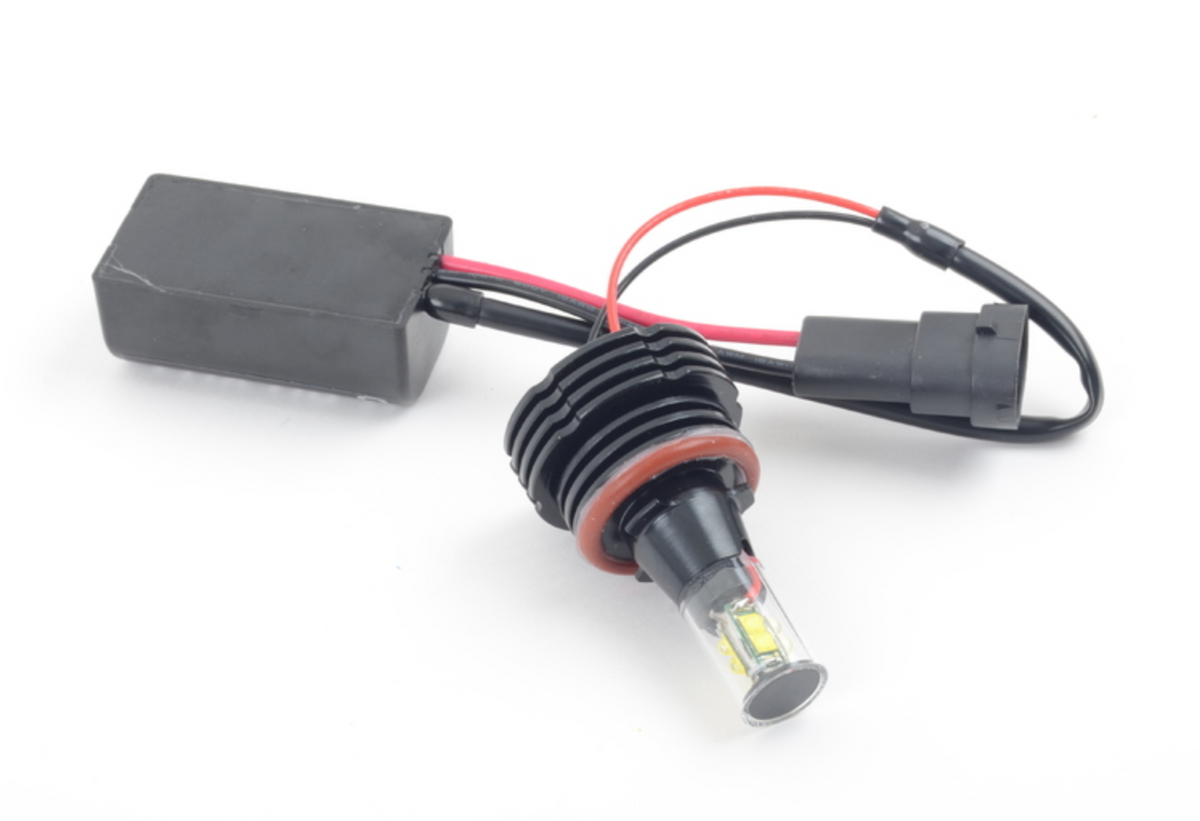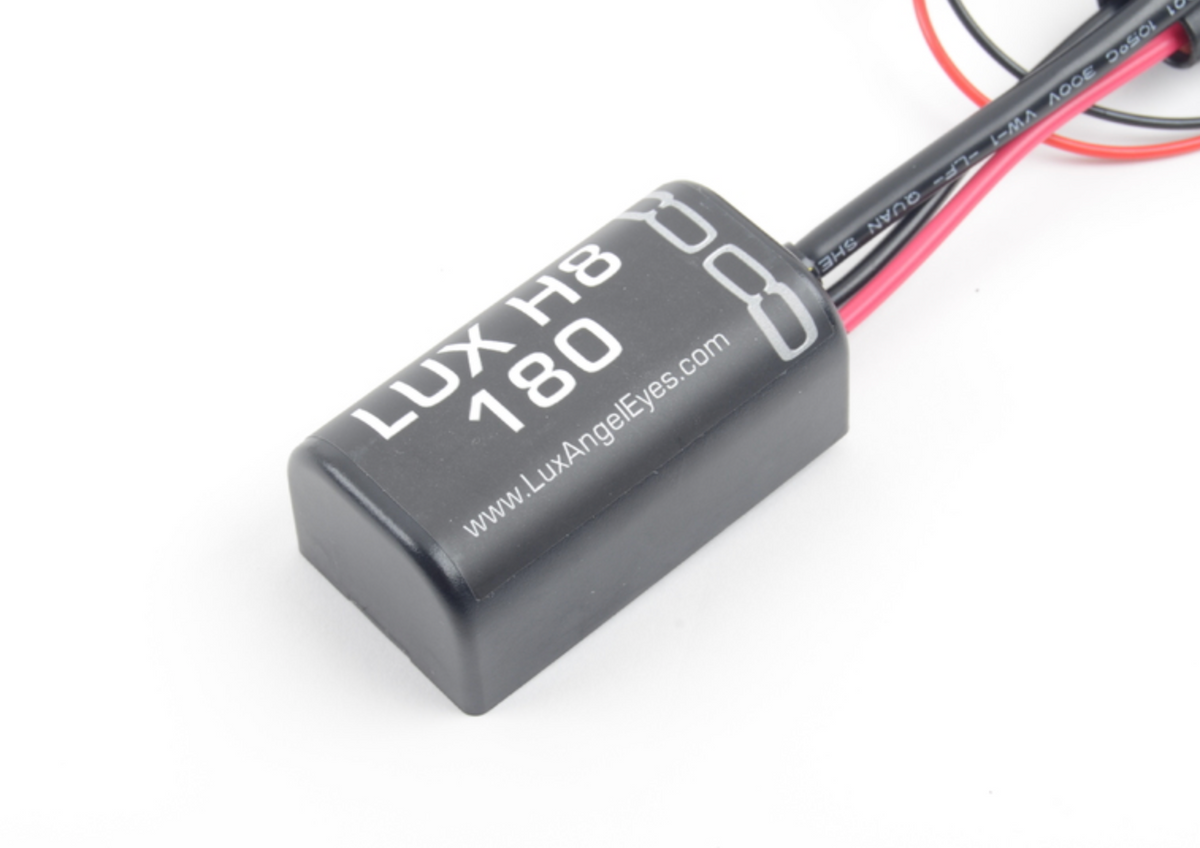 LUX H8 160 angel eyes produce an incredible  3600 lumen of pure white 7000k light, the halogen equivalent of 180 watts!  By comparison, the stock 35 watt halogen bulb receives only 80-90% power, and then drops to 50% power to reduce heat within the headlight housing when utilized with the headlights; thus causing stock the angel eyes to become even dimmer.  Our LUX H8 180 angel eyes have been designed to compensate for this dimming and always operate at full power, allowing them to be highly visible in virtually all the daytime conditions.  When locking the car, the the LUX will pulse off rather than fade. In addition, LUX LED bulbs use a fraction of the power of stocks, allowing them to run cooler and have a longer lifespan.
Features:
Pure white 7000K white light
Equivalent to 180 watt halogen bulb
Over 2x brighter than stock bulbs
Guaranteed no dimming with all lighting modes
No flickering on startup Self Check Sequence
Fully Fused and No EMI
New the LUX H8 180 offers a glass shield covering the LED to protect them against potential install damage.
This item fits the following BMWs:
2008-2010 E60 BMW 528i 528xi 535i 535xi 550i
2008-2010 E63 BMW 650i M6
2007-2013 E70 BMW X5 xDrive35i X5 xDrive35d X5 xDrive48i X5 xDrive50i X5M
2007-2013 ​E71 BMW X5 xDrive35i X6 xDrive50i X6M
2008+ E82 BMW 128i 135i - Coupe
2008+ E88 BMW 128i Convertible 135i - Convertible 
2008-2016 E89 BMW sDrive28i sDrive30i sDrive35i sDrive35is
2009-2011 E90 BMW 328i 328xi 335i 335xi 335d - Sedan
2009-2012 E91 BMW 325xi 328i 328xi 328i xDrive - Wagon
2007-2010 E92 BMW 328i 328xi 335i 335xi M3 - Coupe
2007-2010 ​E93 BMW 328i 328xi 335i M3 - Convertible