Gallery
Description
Reviews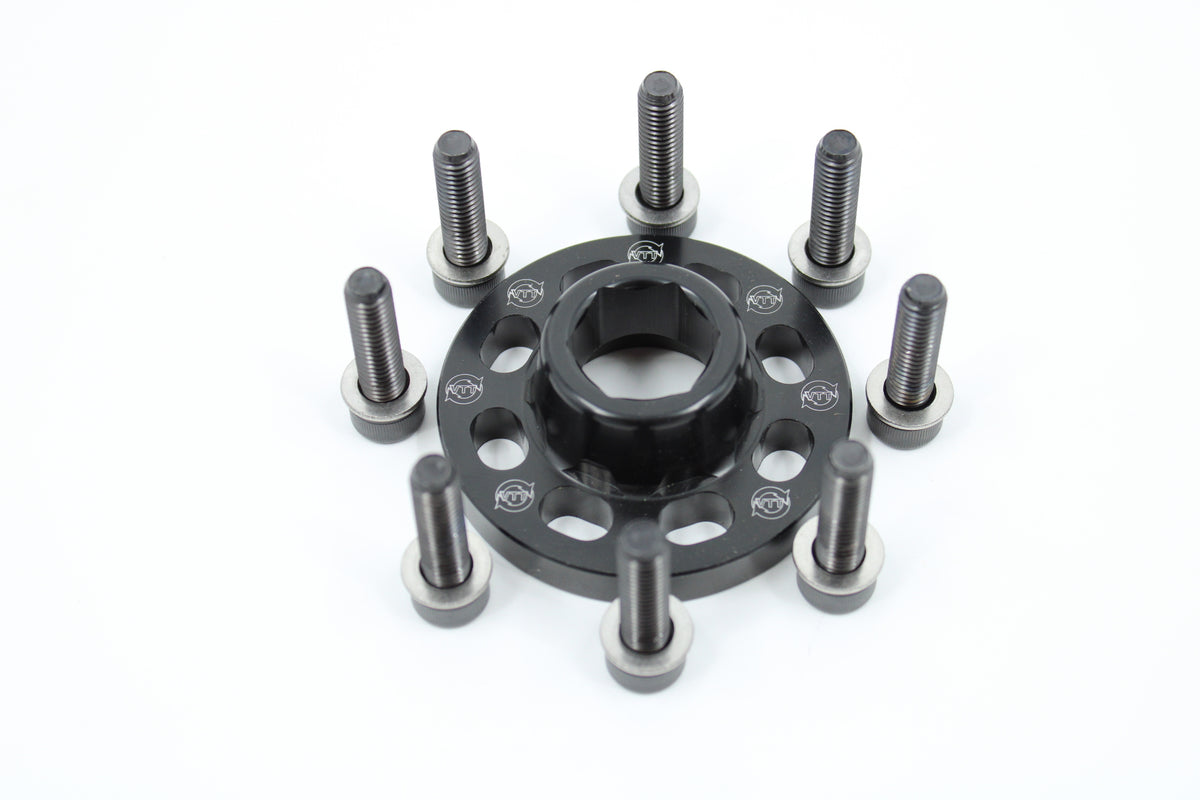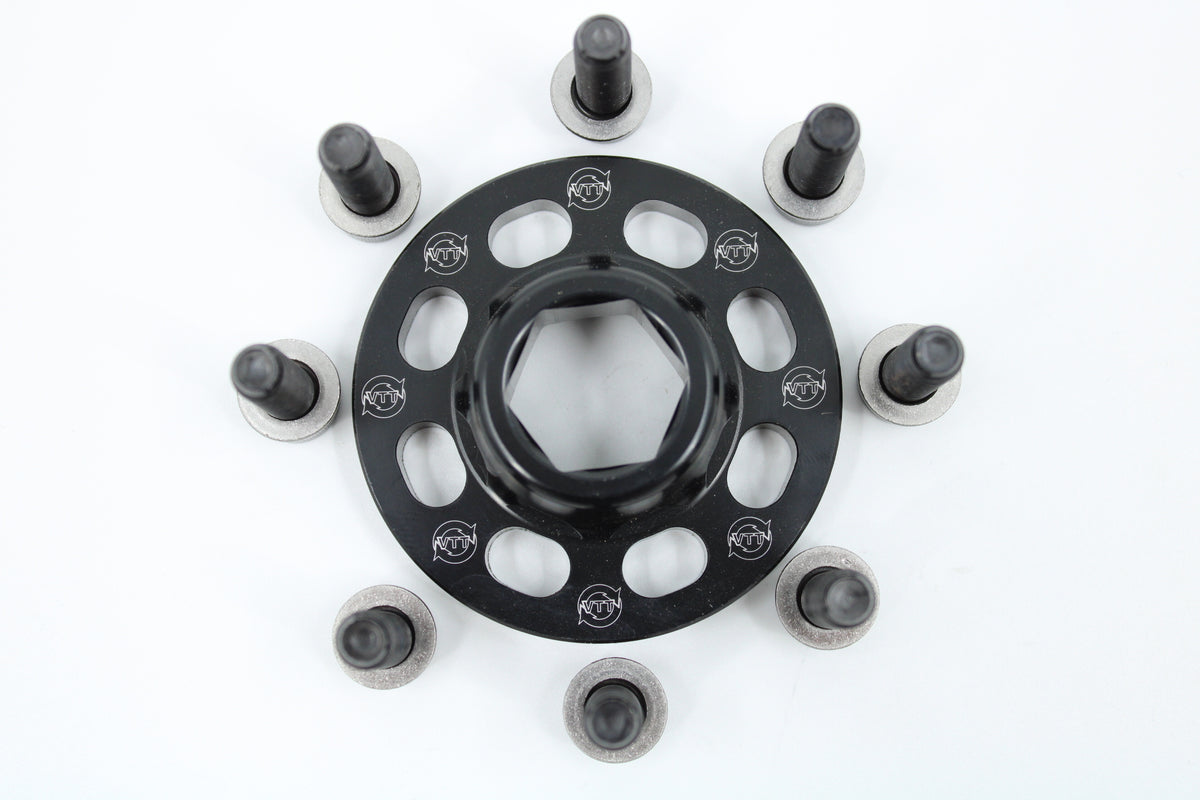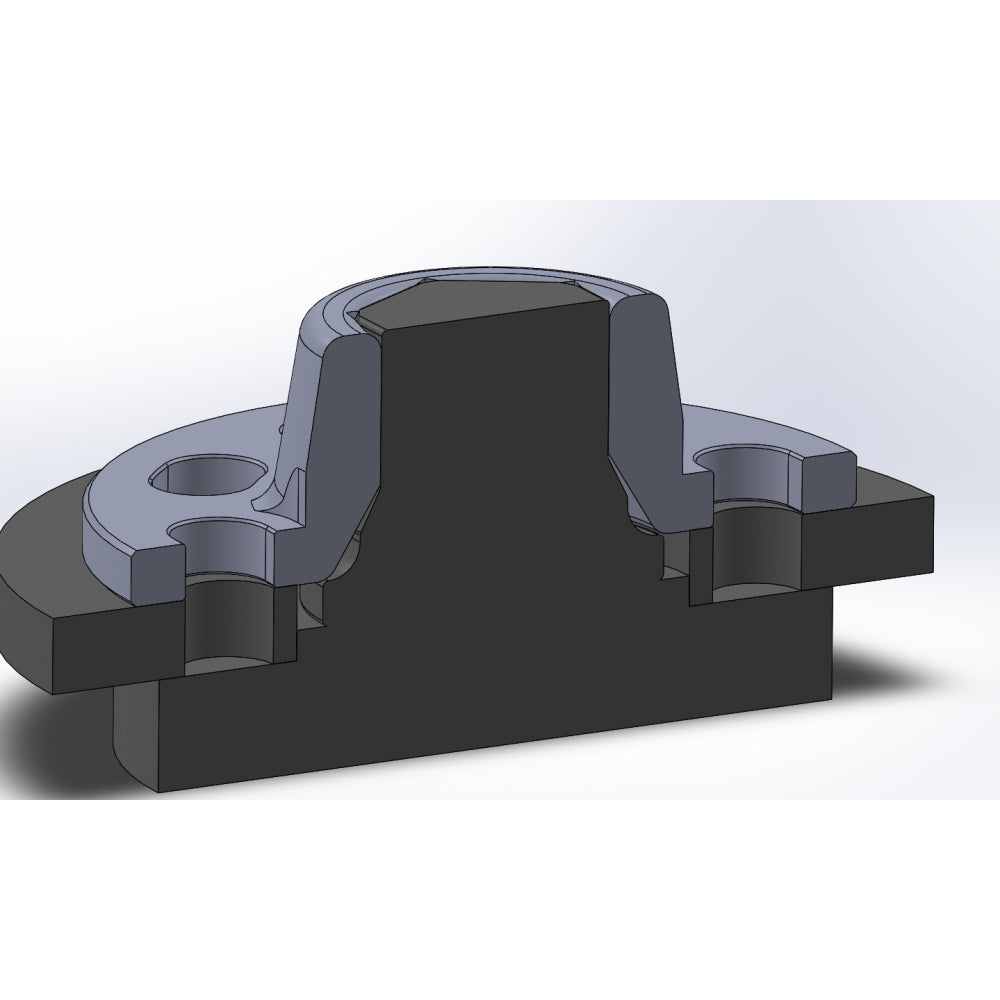 Description
Worried about your S55 / N55 crank hub spinning? All the reports of spun hubs making you nervous about turning up the power?
Want a little extra security your S55 crank bolt won't back out leaving you with 24 bent valves? Here is an easy, and cost-effective way to do that. The VTT S55 crank bolt capture. slips over the head of the crank bolt fully encapsulating it, and locks it to the crank hub, meaning it cannot back out no matter what.
The VTT-CBC is 100% Billet Aircraft Grade Aluminum, Anodized black to protect it from the elements, and give it a stealth look.
While this is not a full fix for all crank hub spinning issues, we have found most of our issues have stemmed from the bolt itself backing out, and this is a great way to keep that from happening. Extremely lightweight at only 1.3 Oz's it adds virtually no weight to the crank which is important for balance and vibration.
Price is for hub capture, and all 12.9 hardware needed for install.
PLEASE NOTE: IN A SMALL NUMBER OF INSTANCES THE CAPTURE WILL NOT LINE UP WITH THE CRANK BOLT, AND THE DAMPER BOLTS. IN THIS CASE, SUGGEST PUTTING A LITTLE EXTRA STRETCH ON THE BOLT TO GET THEM LINED UP, OR YOU MUST INSTALL A NEW BOLT CLOCKING IT CORRECTLY TO FIT THE CAPTURE.
THE CBC ARE DESIGNED TO BE USED WITH THE FACTORY CRANK BOLT ONLY, AND WILL NOT WORK WITH AN AFTERMARKET BOLT.